USA P-visa
When applying for a US visa, you must choose the right visa category that fits the purpose of your trip. You should be especially careful with this process if you go to America for work: different permit types exist for different professions. This article focuses on the P visa, intended for athletes, artists, and cultural figures.
Table of contents
P visa policy
This type belongs to the work visa class, but it is not an immigration visa. Only artists, professional athletes, artists, and even cyber athletes are allowed to enter the USA under category P. One of the main conditions for issuing this type of a visa is proof that the applicant is a member of an internationally recognized artistic group and has been performing with it for at least a year. Circus performers are an exception: they do not have to provide proof of worldwide recognition, nor do they have to provide proof of tenure with the troupe. A single athlete who wants to qualify as a P-category athlete must be internationally known for his or her accomplishments. If athletes come to the United States as part of a sports team, they will need to prove their world-class standing and relevance in the community.
There are several P-visa types:
P1. Issued to cultural and sporting figures upon proof of worldwide fame and the need to participate in international competitions;
P2. Granted to individuals visiting the country under the Creative Worker Interchange Program between the United States and international organizations;
P3. Artists and performers working individually or in groups and invited to special cultural events. These can be unique courses, training, and performances that correspond to folklore, music, theatre, and art;
P4. Suitable for family members of those who have already obtained a P1 to P3 visa. P4 holders are not allowed to work in the United States without special permission but can receive an education.
How to apply for a P visa to the USA
The requirements for the P visa are not much different from the other categories. P visa can be applied for either by a foreign employer acting through an agency in America, the agents themselves, or a U.S. sponsor.
The first step is filling out the I-129 petition and sending it to Citizenship and Immigration Services. The petition should explain the purpose of arrival and evidence of the applicant's worldwide significance. The form also includes information about the contract between the employer or agent and the applicant. The approximate turnaround time for the petition is 2 to 8 weeks. The approval notice will mean that the application has been accepted and granted. Once it is received, you can proceed directly to the P-visa processing.
The next important step is to complete the DS-160 form.
It is submitted to the Embassy or Consulate in strictly electronic format before the interview. All information on the DS-160 must match the details the applicant will provide in person to the consular officer. After completing the U.S. visa form, you must print out a barcode that will be needed at your interview. Find more info on filling out the DS-160 application at this link.
The required documentation may vary and be added to, taking into account your individual case. But the approximate list is as follows:
A passport with an expiration date of at least six months after you intend to leave the United States;
DS-160 form, its printed version, and a barcode;
The number provided on the I-129 petition;
An invitation to a U.S. visa interview;
Diplomas or other documents showing qualifications or occupation;
Employment record book or employment contract showing last place of employment, position, and length of time worked;
Check for consular fee payment;
A 51*51 mm (2x2") photograph.
Here is an example: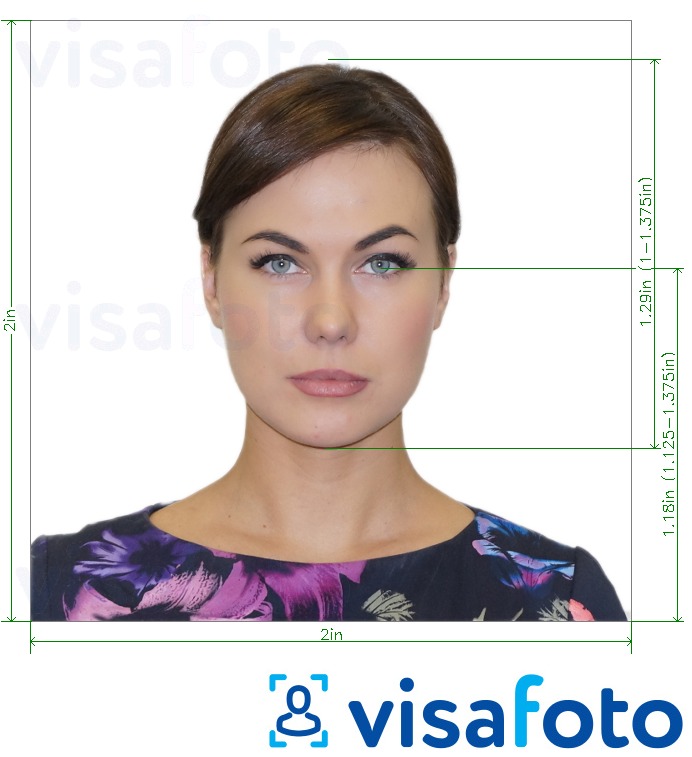 Taking a U.S. visa photo online
There are special rules for the U.S. visa picture. So, the image must be color, with a resolution of 600*600 to 1200*1200 pixels. The photo must be "fresh", taken not earlier than 6 months preceding the application.
You don't have to waste time looking for a photo studio to get the right image. Visafoto will help you make a high-quality professional picture for any document. All you need is the Internet and a smartphone.
Take an image with a smartphone or camera against any background, upload it here and instantly get a professional photo for your visa, passport or ID.
Source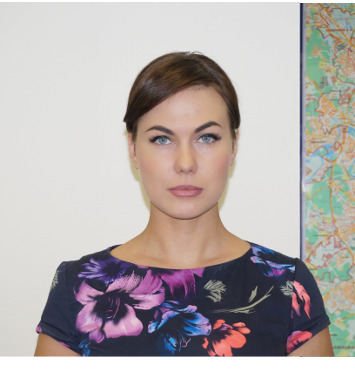 Result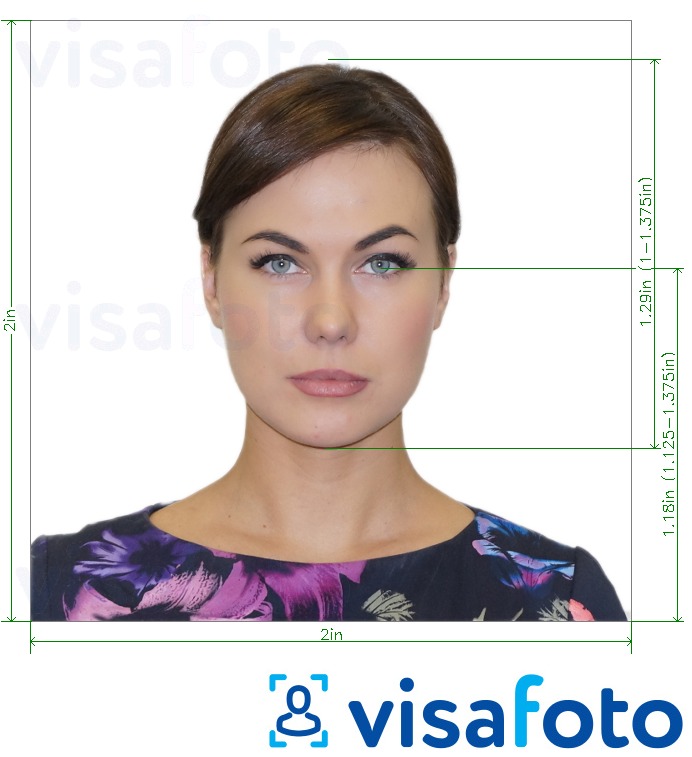 Take a photo in full face against any background. Use a high-resolution camera, and look directly into the lens without covering your eyes.
Simple steps at Visafoto:
Upload the photo you took;
Select the desired document type and country;
Download the resulting image in a few seconds.
The finished photo is excellent not only for electronic filing but also for printing.
Good luck in your endeavor!
An example of your photo: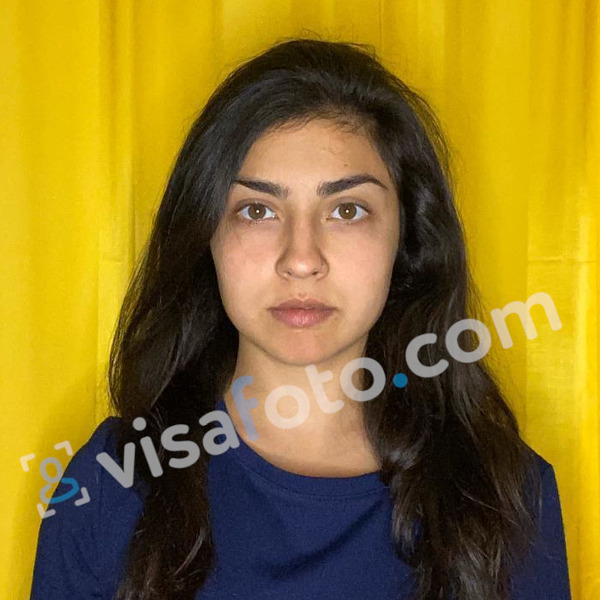 An example of what you will receive:
Links