American passport photo size
U.S. passport, U.S. visa, U.S. green card and U.S. DV Lottery application form and other kinds of American documents have one thing in common: the same requirements for ID photos.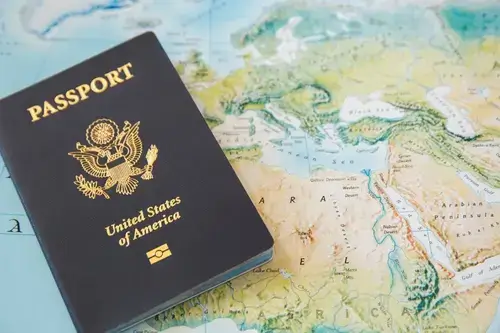 Let's check what size of USA passport photo is needed to submit your application and how to crop a photo to a required format at home.
Table of contents
USA passport photo size in inches, cm, mm and pixels
A universal USA ID photo size is 2x2". American passport photo size in cm is 5.1x5.1 cm, which is 51x51 mm. USA passport photo dimensions ratio is 1:1 width to height. The online application photo size is 600x600 pixels (at 300 DPI) or 1200x1200 pixels (at 600 DPI). This is a "golden standard" for most applications.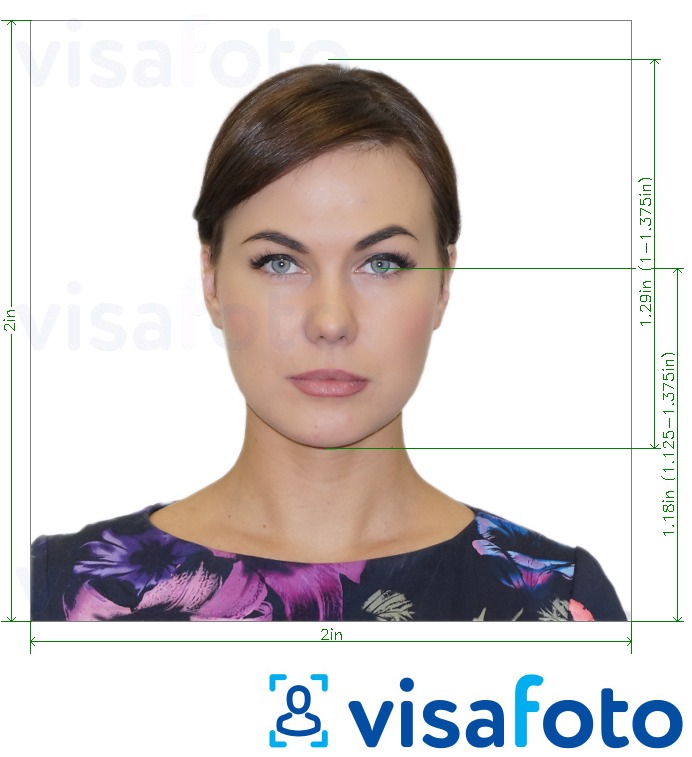 Here is an example of a 2x2 inch photo suitable for a USA passport.
American visa photo size
For the U.S. visa application, you will need two identical passport-sized photos: a digital one for the online form and a printed one for the interview at the Embassy. Photo size for American visa is the same as for a U.S. passport: 2x2", or 51x51 mm. USA visa photo size for DS-160 online form is 600x600 pixels (i.e. 2x2 inches at 300 DPI). American visa photo dimensions are 1:1 for both online and paper submission.
American passport photo measurements
In addition to size, there are other parameters to consider when applying for a U.S. passport or visa. Take into account the head height: it must be about 1.3 inches, including the top of the hair. The distance from the bottom of the image to the eye line must be within 1 1/8 inches to 1 3/8 inches (that is 1.125 to 1.375" or 29 to 35 mm). The American passport size photo should include shoulders.
Get the USA passport size photo online
The easiest way to instantly crop a photo to an American passport picture size is to use specialized online tools. Visafoto sets the required USA passport photo format and takes into account other important parameters, such as face and eye position. In addition, it changes the background to plain white and improves overall image quality. You will get both a digital U.S. passport photo and a printable template for offline submission.
Take an image with a smartphone or camera against any background, upload it here and instantly get a professional photo for your visa, passport or ID.
Source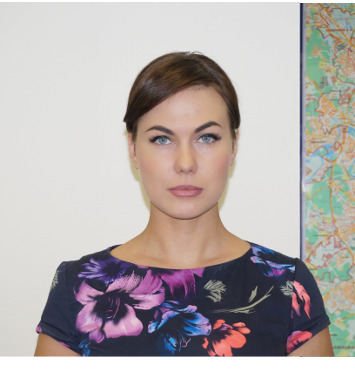 Result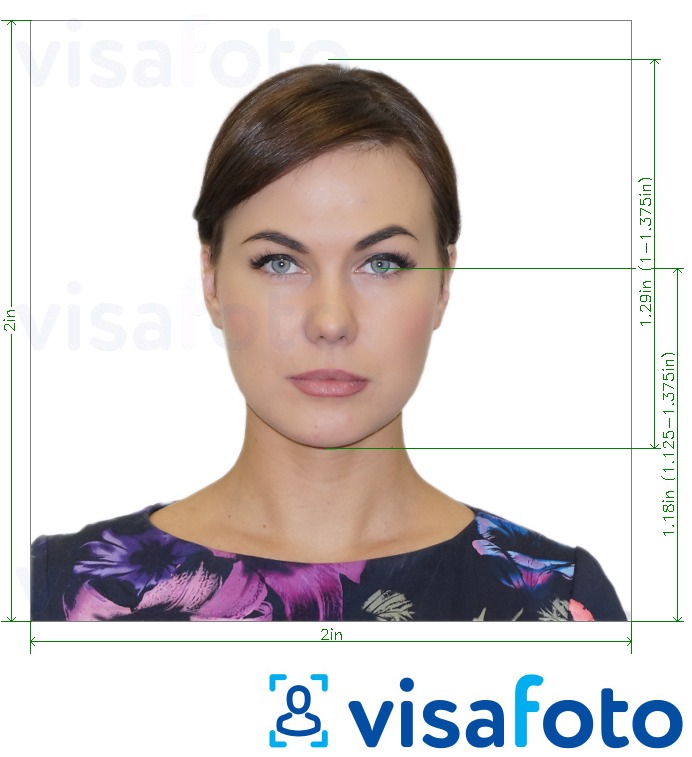 Check this guideline if you need to print out your USA passport photo.
Use Visafoto to crop your photo to American passport photo size, USA visa photo size, DV Lottery photo size, Green Card photo size, or choose the document you need in the list of requirements.
Use a selfie taken under daylight, like this one: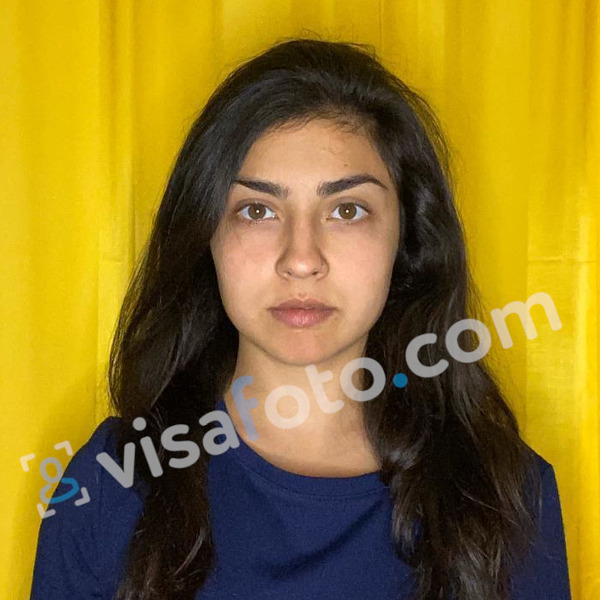 As the result, you get a photo for online submission an file with 4 photos for printing:
How to correctly crop a photo to the USA passport picture size on your own?
As mentioned above, with Visafoto you can get set accurate USA passport photo dimensions in a couple of seconds. If the fastest way is not for you, you can crop a photo in any digital photo editor.
How to set a photo size for American passport in Photoshop
Open your photo in Photoshop (or any similar photo editor). Select the crop tool in the left toolbar. Click on the first option after the crop tool in the top toolbar. Select 'W x H x Resolution.' Enter in passport photo dimensions: that should be 1x1 (Square) for a 2x2 inch photo.
Drag the crop selector so that it includes shoulders and ends above the top of the head. Adjust the size of the image by dragging the corners.
Keep in mind that you have to take into account not only the size of the USA passport picture, but also other details such as head height and position and eyes location.
Visafoto creates a USA passport size photo automatically. The photo is guaranteed to be accepted by the authorities.
Don't hesitate to contact our 24/7 support if you have any questions!