USA R-1 visa
There are different categories of visas issued in the United States. One of them is the R visa granted to religious people. This article will tell you exactly who can get one and how.
Table of contents
R visa type: general features
The US R visa is issued to people who come to the country for temporary or project work for religious organizations. A religious visa to the United States is a non-immigrant permit divided into two types:
The R1 visa is issued to foreign nationals who temporarily come to the United States to work for various religious organizations. With this visa, a person can stay in the U.S. for a maximum of 30 months, after which the permit can be extended for the same period. The applicant must work in a religious denomination for at least 20 hours per week.
After living in the U.S. for five years, you may convert your R-1 visa to Green Card.
The US R2 visa is available to spouses and children under the age of 21 of the R1 visa holder. It allows relatives of the principal recipient to attend school but prohibits them from working. For family members to get an R2 visa, the applicant must prove they can support them. Persons arriving in the U.S. on an R2 visa are eligible to apply for permanent residency in the U.S.
R-1 visa requirements
The essential R-1 visa criteria are as follows:
Belonging to a religious denomination authorized in the United States. The denomination must be recognized as a bona fide non-profit religious organization;
Membership in the denomination for two years prior to applying for an R1 in the United States;
Exemption or eligibility for tax exemption for that organization;
The applicant must prove that they plan to return to the home country after the R-1 visa expiration.
Among persons eligible for R-1 visa are:
Priests, rabbis, imams, etc.;
Soloists of the church choir;
Church clergy;
Missionaries;
Other persons engaged in various branches of religious activity.
How to apply for R-1 visa?
A prospective employer of an R-1 visa applicant must file a nonimmigrant work visa petition (Form I-129) with the U.S. Citizenship and Immigration Services. It is necessary to do it in advance to have enough time for R1 visa processing and different nuances, but not earlier than six months before the arrival in the U.S.
Once the I-129 petition is approved, the employer will receive an I-797 (Notice of Approval). After that, you can begin the nonimmigrant U.S. visa application. Below we describe the step-by-step process.
First, the applicant must pay the consular fee, fill out the DS-160 nonimmigrant visa application electronically, and make an appointment for an interview here. The R-1 visa fee is $190.
To make an interview appointment, you will need to indicate:
Passport number;
Consular fee confirmation number;
10-digit barcode number from the DS-160 confirmation page.
The applicant will be scheduled for an interview at a U.S. embassy or consulate, where they must arrive at the appointed date and time. You should bring a printout of the interview invitation letter, one recent U.S. visa photo, a valid passport with all previous passports, and the DS-160 application confirmation page.
Learn more about Form DS-160 at this link.
Documents required for R-1 visa interview
When applying for a visa, the religious person must provide:
Nonimmigrant visa application form DS-160;
Passport valid for at least six months after intended departure from the United States;
U.S. visa photo, 51 x 51 mm (2x2 inches);
The incoming number on approved I-129 petition;
Invitation to interview.
At the interview, you also need to take originals of various documents, depending on your status. Supporting documents for R-1 visa may include:
Documents authorizing the applicant to conduct religious activities;
Documents proving education;
Documents about the organization where the applicant plans to work in the United States.
Get a US visa photo online!
U.S. visa photos must be high quality and reflect the applicant's real appearance without any retouching or Photoshop. Only square images are accepted. Below there are some of the American visa photo requirements:
The minimum resolution is 600 x 600 pixels; the maximum is 1200 x 1200 pixels;
Printed US visa picture size must be 51x51 mm (2x2 inches);
Applicant's head height must be from 25 to 35 cm, taking 50-70% of the photo;
Glasses are not allowed;
Clothing and headwear for religious reasons are allowed. Other headwear is prohibited;
Headphones and other hearing aids are not permitted, except when the person wears them permanently for medical reasons.
Here is an example: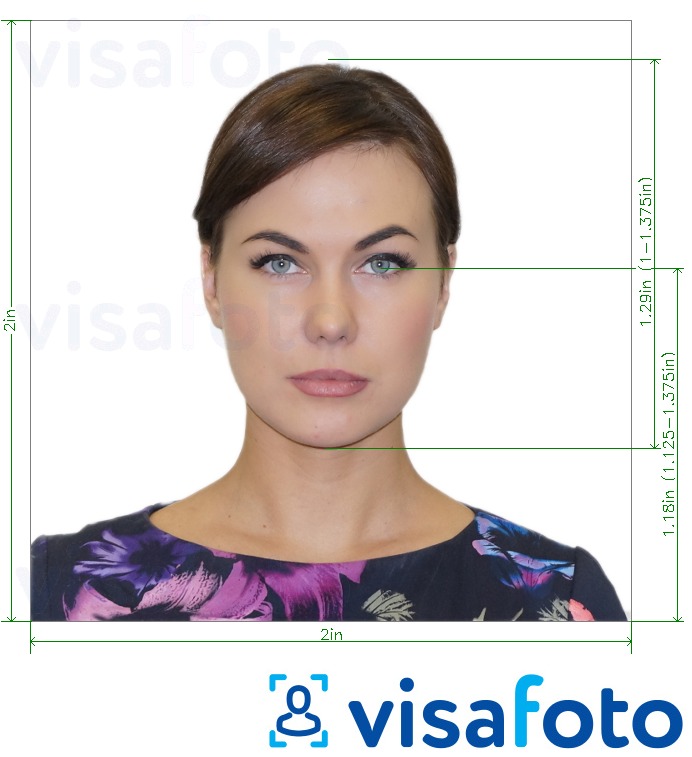 In 2013, we created the Visafoto online ID photo editor. It is a reliable service for those who don't want to waste time and energy searching for photo studios. All you have to do is take a picture with a good resolution camera, upload it to the program and download the processed image. You can use it for online submission or print it out.
Visafoto automatically crops photos to the right size, replaces the background, performs color correction, and adjusts the proportions to the right parameters. Visafoto can be used anywhere in the world. All you need is a smartphone and Internet access.
Take an image with a smartphone or camera against any background, upload it here and instantly get a professional photo for your visa, passport or ID.
Source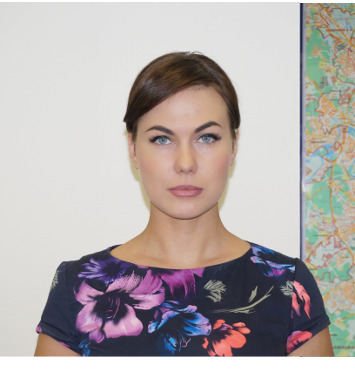 Result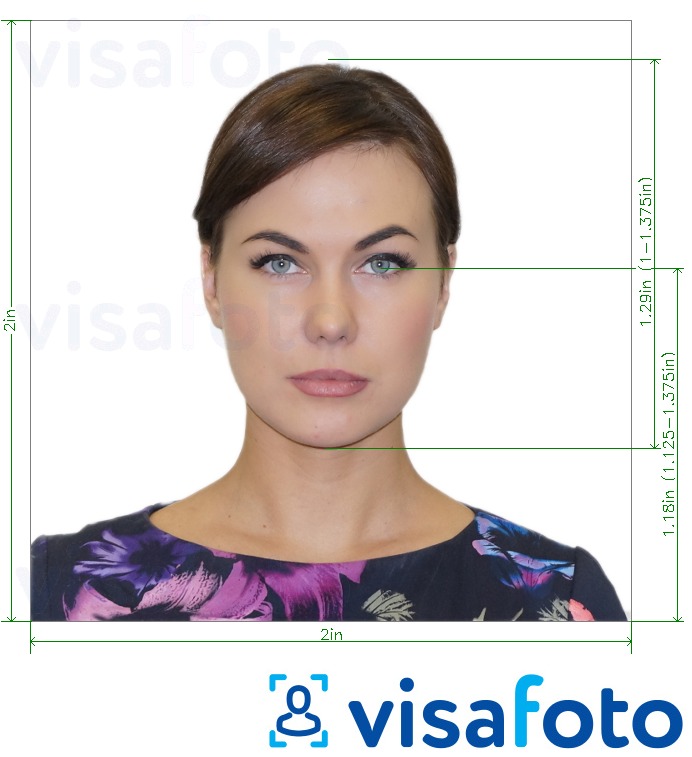 If there are any problems with accepting the photo, we will instantly replace it with a new one or refund your money. Visafoto photos are accepted 99.7% of the time. It's reliable, fast and very convenient!
First, take a photo of yours under daylight like this one: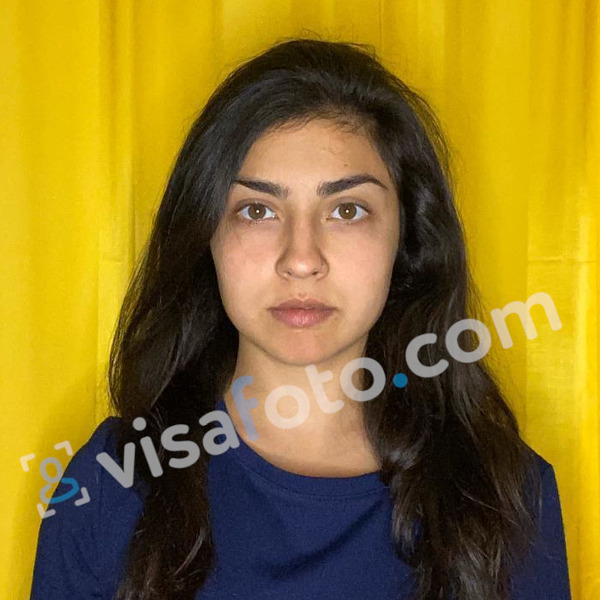 You will have two types of photos: a digital one for electronic applications and another one suitable for printing.
Here they are:
Good luck getting a religious visa to the United States!
Links