USPS Passport Application FAQ
Did you know the post office can also take your passport application besides the Department of State passport acceptance facilities? Check below how to apply for a U.S. passport at USPS in a timely manner.
Table of contents
Benefits of applying for a passport at USPS
What makes the USPS the national institution it is today is the reach that USPS has to even some of the deepest regions of the US. This means that some vital services, such as passport applications, can reach places where passport acceptance facilities may not.
If you do not have a passport acceptance facility nearby but know a USPS office, you can apply at a post office.
Do you need to make an appointment for the USPS passport service?
Yes. As you may know, post offices have set working hours. This is why you must set an appointment before applying for a passport. You can schedule online or at a self-service kiosk at a post office.
Steps to apply for a passport at USPS
Broadly speaking, here are the steps for applying for a passport at a post office:
Gather the required documents;
Fill out the DS-11 form and have your passport photo taken;
Schedule your appointment;
Come to your appointment, submit your application, and pay the application fees.
USPS passport for a minor: required documents
The required paperwork to apply for a passport for children at post offices are the same as applying at an acceptance center:
Evidence of American citizenship
Use one of the following documents:
Undamaged U.S. passport (may be expired);
US birth certificate that meets the following requirements:

Issued by the city, county, or state of birth;
Lists applicant's full name, date of birth, and place of birth;
Lists the parent(s)' full names;
Has the date filed with the registrar's office (must be within one year of birth);
Has the registrar's signature;
Has the seal of the issuing authority.

Consular Report of Birth Abroad or Certification of Birth;
Certificate of Citizenship.
Do not also forget to bring a copy of the chosen document. The copy must be:
Legible;
On white 8.5"x11" standard paper;
Black and white;
Single-sided.
Proof of parental relationship or guardianship
Use one of the following documents:
US birth certificate;
Consular Report of Birth Abroad or Certification of Birth;
Foreign birth certificate;
Adoption decree;
Divorce/Custody decree.
Parents' IDs with copies
IDs may be one of the following:
Valid or expired, undamaged U.S. passport book or passport card;
In-state, fully valid driver's license or enhanced driver's license with a photo;
Certificate of Naturalization;
Certificate of Citizenship;
Government employee ID;
U.S. military or military dependent ID;
Current (valid) foreign passport;
Matricula Consular (Mexican Consular ID);
U.S. Permanent Resident Card (Green Card);
Trusted Traveler IDs (including valid Global Entry, FAST, SENTRI, and NEXUS cards);
Enhanced Tribal Cards and Native American tribal photo IDs.
Copies of the IDs are also required.
Presence of both parents/guardians
The main difference with USPS applications regarding minors is that both parents/guardians must be present and have proof of parental relationship when applying.
USPS passport fees: total cost
The total fee for USPS passport applications is made of two components: acceptance and processing fees.
The acceptance fee is for the acceptance of your application. It consists of:
$35.00 - Post Office acceptance fee
$15.00 - Post Office photo fee (if needed)
The processing fee is for the Department of State to process your application. The fee varies depending on the process and the kind of passport you choose. You can calculate your processing fee here.
USPS passport photo price
As we have mentioned above, if an applicant chooses to take their passport photo at a post office, they will have to pay a fee of $15.00. That's the price for two printed photos.No digital version is attached.
Cut the passport photo cost with our online tool
Another option you can take if you apply for a passport at a post office is to have your photo ready yourself. This way, you can have more control over how you look in your photo and save up on the photo fee.
However, the problem with self-made photos is that they may not fulfill the strict passport photo requirements. And photos that do not fulfill the parameters may not be accepted.
There's a solution, though. You can opt for the professional online photo service Visafoto, which can convert your picture into a fully compliant US passport photo.
Simply upload your portrait taken in full-face in the form below. Visafoto will instantly edit its background and size and prepare the photo for printing.
Take an image with a smartphone or camera against any background, upload it here and instantly get a professional photo for your visa, passport or ID.
Source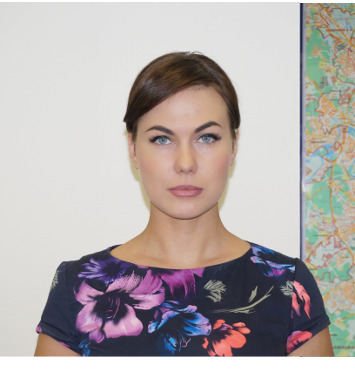 Result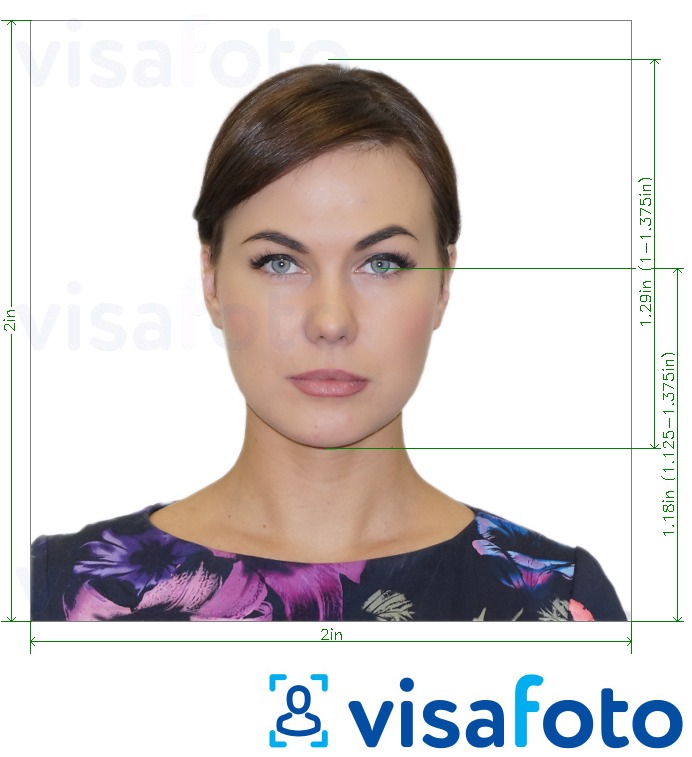 Use a selfie taken under daylight, like this one: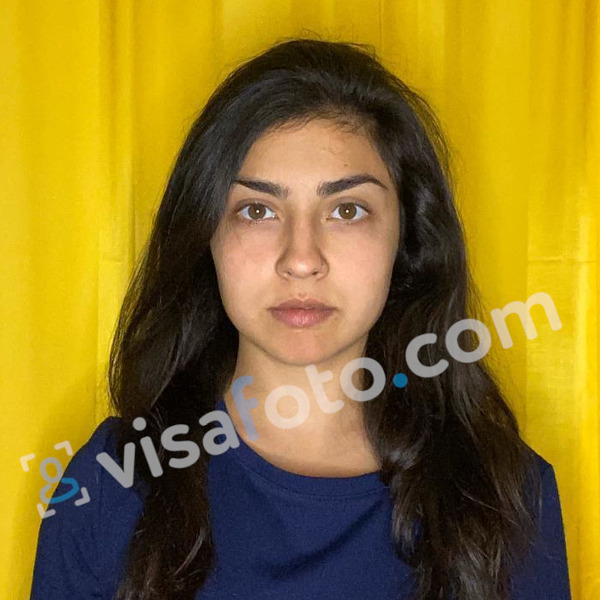 You will get two files from Visafoto: a digital photo for electronic applications and a template ready for printing.
How to find a USPS passport facility near me?
You can find the closest post office that accepts passport applications using the Post Office Locator. Simply put in your location, zip code, and select "Passports" as the location type.
USPS passport envelope price
Here are the prices of the envelopes that are used by the post office acceptance facilities to send your application:
USPS Priority Mail Flat Rate envelopes (EP14F): $9.90 at the Post Office;
USPS Priority Mail Express Flat Rate envelopes (EP13F): $27.90 at the Post Office.
USPS passport issuing time frame
The processing time usually ranges from 6 to 9 weeks, not including mailing time. It may take four weeks before your application is processed.
USPS passport expedited time and fees
You may pay a fee of $60 for expedited service for passport renewals, which can get you your renewed passport within ten weeks.
USPS passport delivery tracking
You can track your passport delivery as other USPS packages by using their tracking tool here.
Links