How to Convert a Selfie To A Passport Photo
In today's digital age, capturing a quick selfie has become common. Many trust a front-facing camera more than an outside photographer because when you take selfies, you can capture yourself the way you like it most. But what if you need an ID photo and realize that your favorite selfie could be a potential candidate? Can a casual selfie meet the strict requirements for an official document like a passport?
Table of contents
This guide will delve into converting a selfie into a passport photo while adhering to the necessary guidelines.
Understanding passport photo requirements
Size and dimension specifications
Passport photo requirements vary by country, but the most common dimensions are generally the following:
Ensuring that the selfie is cropped and resized to meet these specifications is essential, allowing for a seamless transition to a valid passport photo.
Background color and lighting
Apart from size and dimension specifications, another vital factor to consider when converting a selfie to a passport picture is the background color and lighting. Most countries require a plain, white background for passport photos. Therefore, ensuring that the selfie has a clean, evenly lit background without any shadows, patterns, or distractions is crucial. But if you use special passport photo software, you can skip this point: the editor will replace the background automatically. Anyway, the lighting must be sufficient and even: the photo editor can be unable to remove strong shadows from the face without affecting the quality of the image.
Facial expression and positioning
When taking a selfie for a passport photo out of a selfie, pay attention to your mimicry and posture. Most countries require a neutral facial expression with a closed mouth and eyes forward. Avoid smiling, frowning, or any exaggerated expressions. Additionally, ensure your face is centered within the frame, with your head straight and your eyes looking directly into the camera. The shoulders should be at the same level. The easiest way to achieve this is to use a selfie stick (hold it with your elbow bent), or by placing the phone on a stand in front of you.
Maintaining a natural and relaxed posture while following these guidelines will help ensure that your converted selfie meets the required standards for a passport photo.
Dress code recommendations
It's important to note that most countries prohibit passport photos with accessories such as hats, headbands, sunglasses, or any other items that may obstruct the face. They are often allowed for religious or medical reasons but must not obstruct the face again. These guidelines aim to ensure clear visibility of your facial features.
Furthermore, selecting appropriate attire is crucial. It is generally recommended to wear plain, neutral-colored clothing that contrasts with the background. Avoid patterns, busy designs, or clothing that blends into the background, as this can cause issues with the photo's clarity. It is best to opt for a simple and professional appearance resembling how you would dress for a formal occasion.
Selecting a suitable selfie
When converting a selfie to a passport photo, selecting a suitable one is paramount. Start by choosing a photo that resembles your current appearance and reflects a neutral expression. Avoid using heavily filtered or edited images that distort your natural features.
Additionally, ensure the selfie is well-lit, with your face clearly visible and centered within the frame.
Selecting a suitable selfie that meets these criteria ensures a smooth and successful conversion process, resulting in a passport photo that accurately represents your current appearance.
Online ID photo maker
Looking for a hassle-free solution to convert your selfie into a perfectly formatted passport photo? Look no further than Visafoto, the ultimate online ID photo maker. With Visafoto, you can effortlessly transform your selfie into a professional passport photo that meets the strict guidelines of various countries.
Simply upload your selfie, and Visafoto's advanced algorithms will automatically adjust the size, crop, and background color to match the official requirements. Whether you need a passport photo, visa photo, or ID photo, Visafoto ensures accurate dimensions and other technicalities all in a matter of seconds. Save time and eliminate the stress of manual editing with Visafoto, the go-to online tool for converting your selfie into a flawless passport photo.
Take an image with a smartphone or camera against any background, upload it here and instantly get a professional photo for your visa, passport or ID.
Source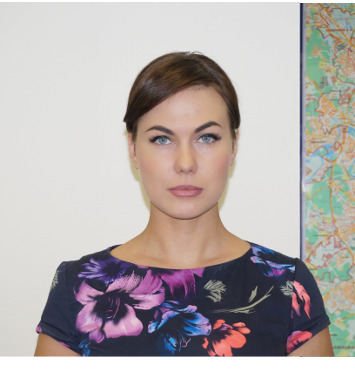 Result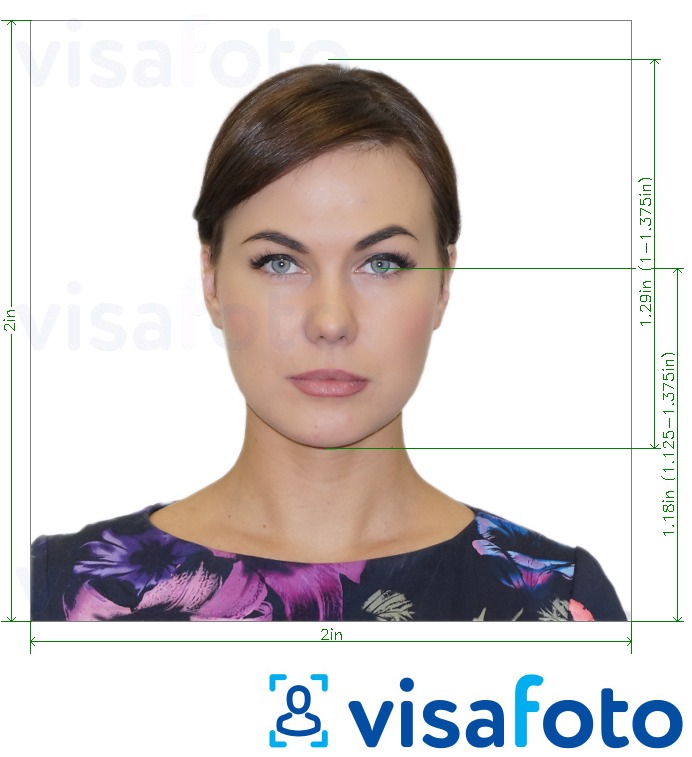 Visafoto will provide you both with a digital ID photo for online submission and a ready-to-print template. Use a color printer if you have one or check this guideline on how to print a passport photo using online services.
Use a selfie taken under daylight, like this one: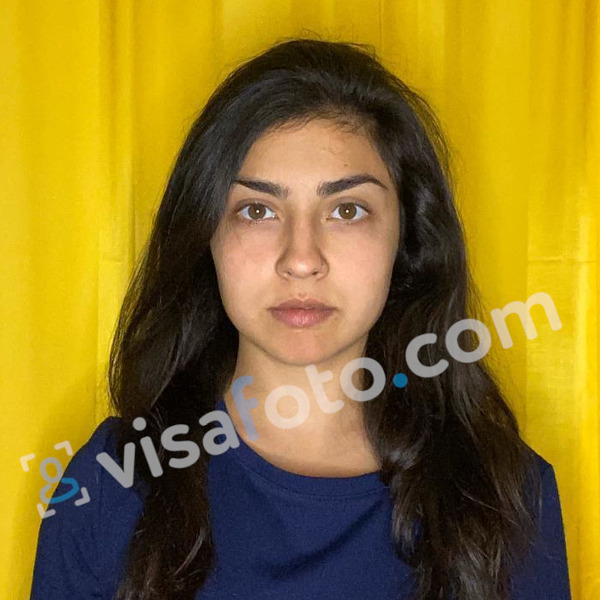 You will get the result within a few seconds.
Common mistakes to avoid
Over-editing the photo
One mistake to avoid when creating a selfie out of a passport photo is over-editing the picture. While it's tempting to enhance or alter your appearance through various editing tools, it's important to remember that passport photos require an accurate representation of your natural features.
Excessive retouching, filters, or excessive adjustments can lead to an inaccurate portrayal and may even result in the rejection of the photo during the application process. Instead, opt for minimal editing, focusing on basic adjustments like brightness, contrast, and cropping to meet the necessary guidelines.
By avoiding the pitfall of over-editing, you can ensure that your converted selfie remains authentic, credible, and in line with the required standards for a valid passport photo.
Using untrustworthy or low-quality editing tools
It's crucial to rely on reputable and reliable editing tools to ensure accuracy and professionalism. Using unreliable software or apps may result in distorted dimensions, poor quality, or inaccurate color reproduction, which can lead to your photo being rejected.
By the way, Visafoto provides a 100% guarantee on its services. If your photo processed by our editor will not be accepted, we will replace the image free of charge or refund the total amount. In case of any problems, contact our 24/7 support.