Nepal visa guide
Nepal is the gateway to the Himalayas, the land of the world's highest peaks. This colorful country has already opened its borders after its closure in 2020 due to the pandemic.
A visa to Nepal is required for citizens of most countries, but the process of obtaining one is very simple and involves a minimal set of documents.
Table of contents
Most likely, for a tourist trip, you will not even have to visit a Nepalese consulate: you can get a visa on arrival at the airport.
Nepal visa-on-arrival
Although the issuance of Nepali visas on arrival was suspended during the pandemic, in September 2021 the government restored this option. Tourists fully vaccinated against Covid, with the second dose 14 days before the trip, can get a visa-on-arrival and no longer have to quarantine in Kathmandu.
For the year 2021, partially vaccinated and unvaccinated travelers will have to obtain a Nepal visa at embassies. They will still have to spend 10 days in a government-approved hotel in Kathmandu and get a PCR negative test before the trip.
The following documents are required to apply for a Nepalese visa on arrival:
Passport valid for at least 6 months from the intended departure date;
Completed visa application form;
2 recent identical 35x45 cm photos.
Also in regard to the anti-covid measures, you will need the following for traveling to Nepal in 2021:
Hotel reservation in Kathmandu for 7 days;
Negative PCR test in English. It must be done at least 72 hours before departure from the first airport;
Travel insurance covering a minimum of $5,000, as well as active sports and helicopter evacuation;
A completed form and printed barcode from the COVID-19 Crisis Management Center (CCMC) website. You can follow this link to keep track of possible updates on requirements.
The process of obtaining a visa for Nepal upon arrival consists of 4 main steps:
Filling out the Arrival Information form
On the plane, you will be given a form in which you must fill in the information about your arrival. If you are not given such a form, you will find it at the airport, near the visa application machines.
Filling out the visa application form
In the International airport of Kathmandu, there are machines for electronic visa applications. It is also possible to take a photo here. If you are coming to Nepal through the land border with India, it is likely that you will need to fill out the application form and submit photos in paper form.
The Nepal visa cost depends on the planned duration of stay:
Up to 15 days - $25,
Up to 30 days - $40,
Up to 90 days - $100.
Nepal tourist visa fee is paid in dollars or the equivalent in local currency. Children under 10 years of age are exempt from the fee.
The Nepalese visa is issued in a separate counter on the basis of the completed forms and the visa fee receipt.
How to get a Nepal visa online?
To avoid lines and possible difficulties, you can fill out the Nepal visa application form online before you arrive. To do this, follow this link and click on the Visa Pre-Arrival option.
Nepal online visa requirements are as following:
Valid passport data;
Detailed address in Nepal;
A copy of the trekking permit if the purpose of the visit is trekking;
Contact information;
A digital photo.
If the visa application is processed correctly, you will receive a receipt to your email address, which you should print out and take with you along with the other documents. You can also print the receipt right from the website immediately after processing.
Having this receipt, you will skip filling in data in the terminal and go straight to the queue to pay the visa.
Nepal visa online photo
Here are Nepal visa photo requirements:
The Nepal visa photo size must be 1.5" x 1.5".
The photo must be taken against a plain white background;
The head must occupy about 70% of the image;
Facial features should be clearly visible, eyes should be open.
Here is an example: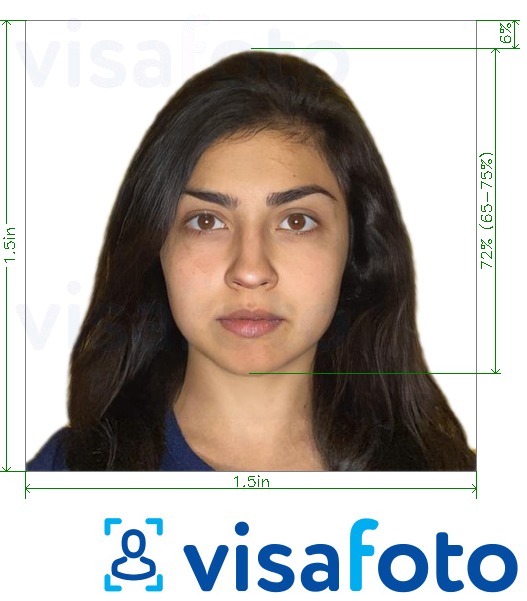 To instantly get your Nepal visa pic, just upload any portrait of yourself taken from full-face. Visafoto will instantly convert your file into a digital Nepal visa photo that meets all the required parameters.
Take an image with a smartphone or camera against any background, upload it here and instantly get a professional photo for your visa, passport or ID.
Source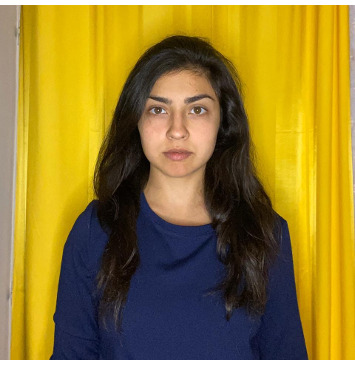 Result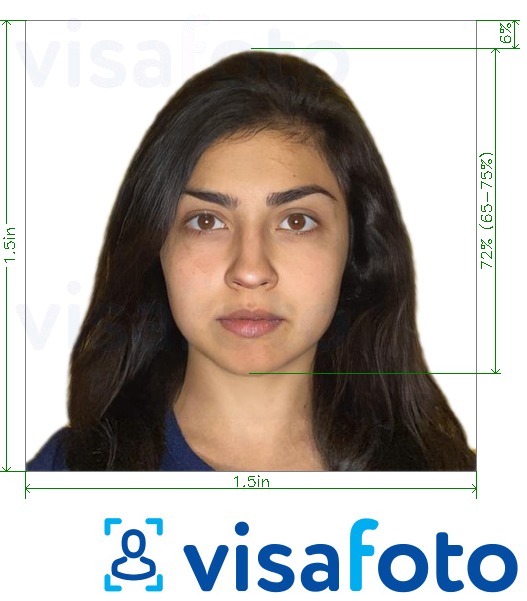 Applying for a visa to Nepal at the embassy
As of 2021, unvaccinated travelers can only obtain a Nepali visa in advance by contacting the country's embassy. Upon arrival in Nepal, they must stay in quarantine in a hotel at their own expense for 10 days, have a PCR test on the 11th day, and if the result is negative, they can travel around the country.
You can apply to the Nepalese Consulate either in your home country or abroad.
Nepal visa: required documents
Here they are:
Original passport valid for at least six months at the time of application;
A copy of the applicant's passport page with his/her personal data;
Two 35x45 photos
Application (fill it out in English). You can get the application form directly from the embassy. But the easiest way is to fill it online in advance on the website of Nepal's diplomatic mission.
In addition, if the purpose of the trip will be hiking in the Himalayas, you should additionally prepare a special permit from the Department of Immigration of Nepal.
Hotel reservation from the date of entry into Nepal. (For travelers without full vaccination certificate - for 10 days to comply with quarantine measures);
Medical insurance for the entire period of stay with minimal coverage of 5 000 USD.
Certificate of vaccination against COVID-19, made at least 14 days before submission, if any.
A copy of the trekking permit if the purpose of the visit is trekking.
Nepal visa fee (prices are the same as for visa on arrival)
Barcode obtained at ccmc.gov.np after receiving a negative PCR test result.
Nepal Transit visa
The Nepalese transit visa is issued at Kathmandu Airport for 24 hours. In the case of a transit visa, you must present tickets to a third country and a visa, if required. The Nepal transit visa cost is $5.
Long stay visa to Nepal
If you require a long-stay visa, you will need to submit additional documentation to the Nepalese consulate to confirm your reason for travel:
Job offer from a local company (for employment);
Notification from the educational institution of enrolment;
Invitation letter from a relative or private person in Nepal (for guest visit);
Medical report and referral for treatment (for a health tour).
Nepal visa extension
If you decide to stay longer in Nepal, you can extend your visa on the spot by contacting the Department of Immigration in Kathmandu or Pokhara. The extension will cost you 20 USD and 2 USD for each day of stay in the kingdom.
Nepal visa overstay is more expensive than an extension: you have to pay a fine of 15 USD at the airport and 3 USD for every extra day.
The maximum period for which a Nepali visa can be extended is 30 days.
Links: