New Zealand NZeTA photo
NZeTA is an abbreviation of New Zealand Electronic Travel Authority. According to current official rules, you must have an NZeTA before your travel to New Zealand if you are from a visa-exempt country. Unlike a visa, NZeTA will not require a long wait.
Table of contents
Besides, you must provide an NZeTA photo with your application form. Photos that do not meet the NZeTA photo requirements will be rejected. So, high-quality photographs are required for the success of your NZeTA application.
Who is eligible to apply for NZeTA?
There are about 60 nationalities allowed to enter New Zealand visa-exempt. Citizens of these countries can visit New Zealand without a visa for periods of up to 90 days.
The list includes the United States, all member states of the European Union, Canada, Japan, some Latin American countries, and some Middle East countries. British citizens are allowed to enter New Zealand for six months without a visa.
All citizens from these over 60 countries will now require an electronic New Zealand travel authorization NZeTA before traveling.
How to apply for NZeTA online?
To obtain an NZeTA online, follow these steps:
Enter the NZeTA webpage of the official New Zealand Immigration website;
Fill out an NZeTA application form;
Upload your NZeTA photo online;
Pay online for your NZeTA application;
Submit your online application.
Documents required for NZeTA application
To get an NZeTA you need the next documents:
a valid foreign passport that you will use to travel to New Zealand;
a credit or debit card Visa or Mastercard;
e-mail address;
a photo by New Zealand NZeTA application photo requirements.
NZeTA photo requirements
The picture that you submit with the online application must meet the following NZeTA digital photo requirements:
Photo size for New Zealand NZeTA application must have a minimum resolution of 540 x 720 pixels;
The file format must be JPG or JPEG.
The file size must be less than 10 MB;
The photo must be in color;
The photo must have a light plain background;
The face should be in the center of the frame;
Headwear is prohibited, but wearing a headscarf is allowed for religious reasons. In this case, the hairline and face oval should be visible;
The candidate must look directly into the camera without smiling.
Here is a sample of a New Zealand Electronic Travel Authority photo: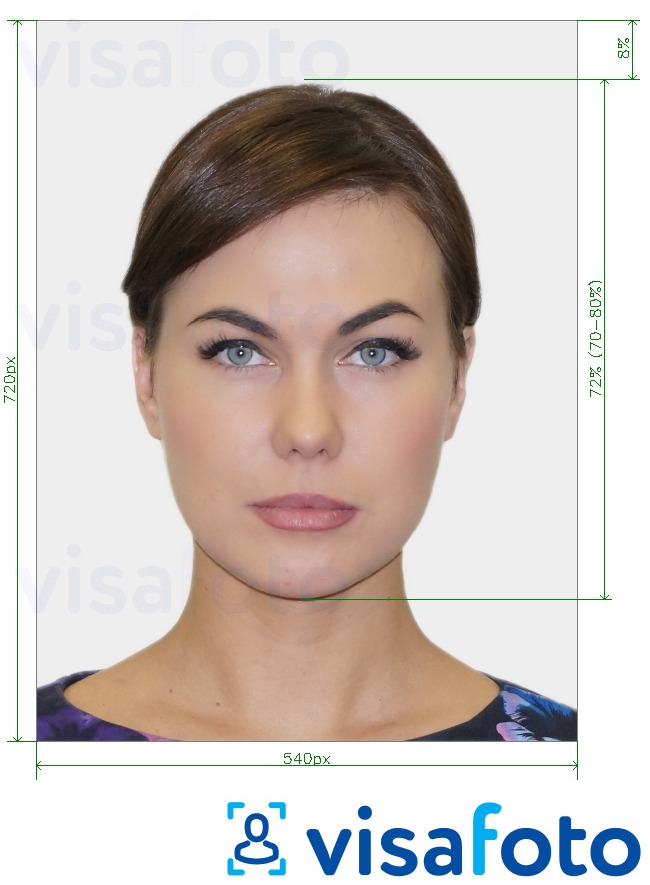 Get a New Zealand tourist eTA photo online!
What's the most reliable way to take an NZeTA picture? Given that the NZeTA photo size is surely specific and different from most passport-sized photographs, it is best to commit this duty to special online tools. With Visafoto, you can take an NZETA photo anywhere in the world!
Take an image with a smartphone or camera against any background, upload it here and instantly get a professional photo for your visa, passport or ID.
Source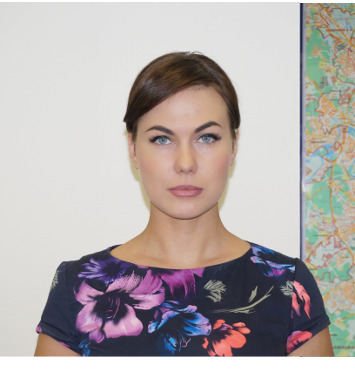 Result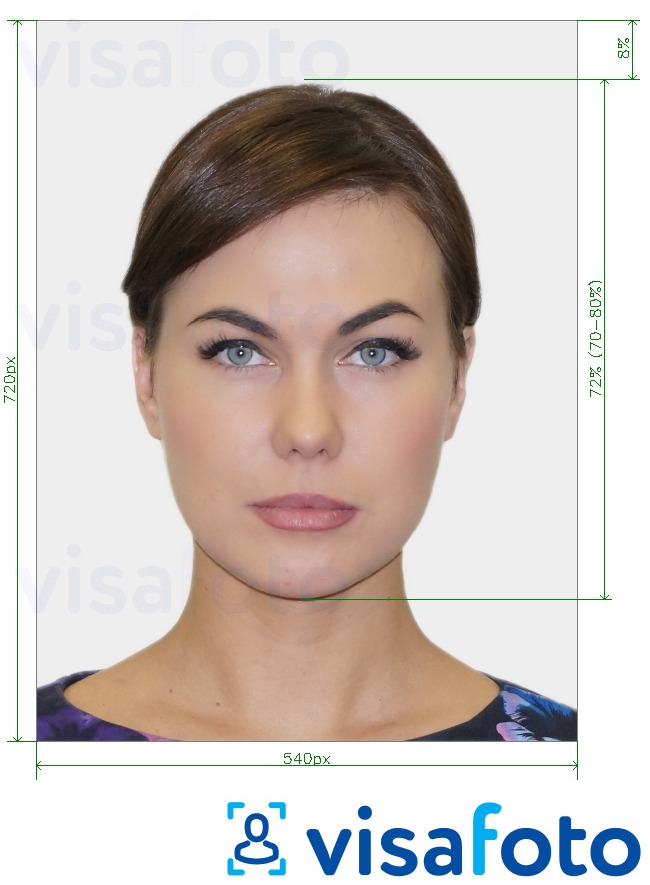 Use our NZeTA photo editing tool to get the quickest results possible. Only upload a full-face shot taken in standard illumination. Visafoto will instantly resize and format it as demanded, substitute the background with plain white and increase the overall image quality. The resulting photo will match 100% NZETA application picture requirements.
First, take a photo of your under daylight like this one: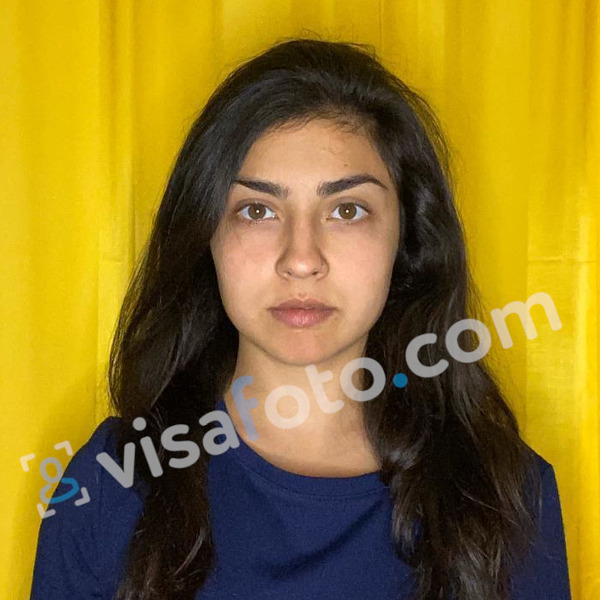 You will get a digital photo suitable for electronic applications:
How to get help with my NZeTA photo?
It is easy. Just write an email to Visafoto's support, and you will get an answer in 15-30 minutes 24/7.
See this list of error messages and problems of NZETA photo
Links: