Taiwan Visa Photo Online
Except for citizens of visa-exempt countries, foreigners must hold valid visas to enter Taiwan. One of the requirements for a successful visa application is a proper visa photo.
Table of contents
Documents required for obtaining a Taiwan visa
Depending on which visa you're applying for, you will need to provide the following documents:
Your valid passport;
Your national ID, if applicable;
Your return tickets;
Relevant qualifications and contracts (for work visas);
Your contact details (email address, home address);
Payment method.
Taiwan visa photo size (digital and in paper form)
The size specifications for Taiwan visa photos are as follows:
The image size is 35 by 45 millimeters;
The face (from forehead edge to bottom of chin) should be 70 to 80% of the photo.
Taiwan visa photo background
Taiwan visa photos must have a plain white background with no shadows or external objects.
Other important Taiwan visa photo requirements
Also, check your photo against these requirements:
The picture must be in color;
The image must have adequate brightness and contrast and show natural skin tone;
It should show a close-up of the head and (partial) shoulders;
Your head must be looking straight forward, centered with a neutral expression and in sharp focus, and clear with no ink marks/creases/lines;
The eyes must be open and no hair obscure the face;
Prescription glasses are allowed but have to be clear and thin framed and should not have flash reflection or obscure the eyes;
Head coverings, hair, head-dress or facial ornaments should not obscure the face;
The lighting must be uniform with no shadows on the face or behind;
Photos should not have red eyes.
Here is an example: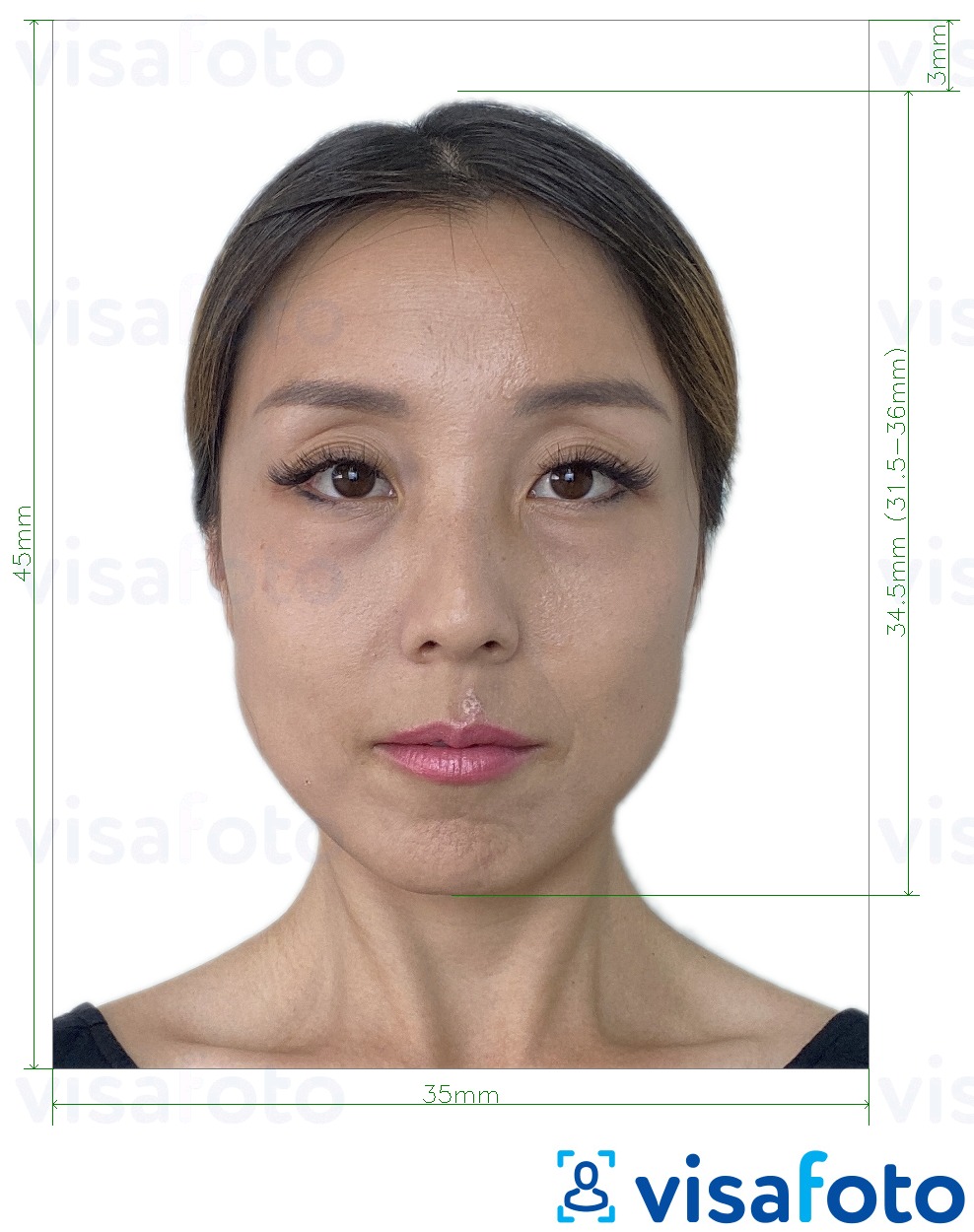 Get a Taiwan visa photo online!
Using Visafoto, an online photo editor that has been adjusting photographs for various documents worldwide since 2013, you can easily make a fully compliant Taiwan visa application photo online. It will make sure your image fulfills all the requirements needed.
Just take a picture of yourself following the guidelines stated above. Don't worry about the size, background, positions, and proportions: Visafoto will handle the technicalities.
Take an image with a smartphone or camera against any background, upload it here, and instantly get a professional photo for your visa, passport, or ID.
Take an image with a smartphone or camera against any background, upload it here and instantly get a professional photo for your visa, passport or ID.
Source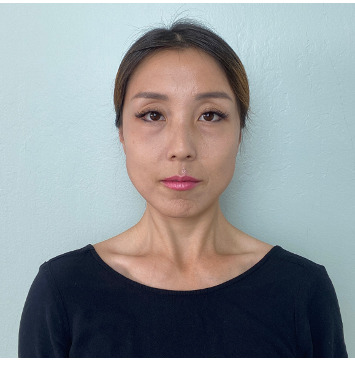 Result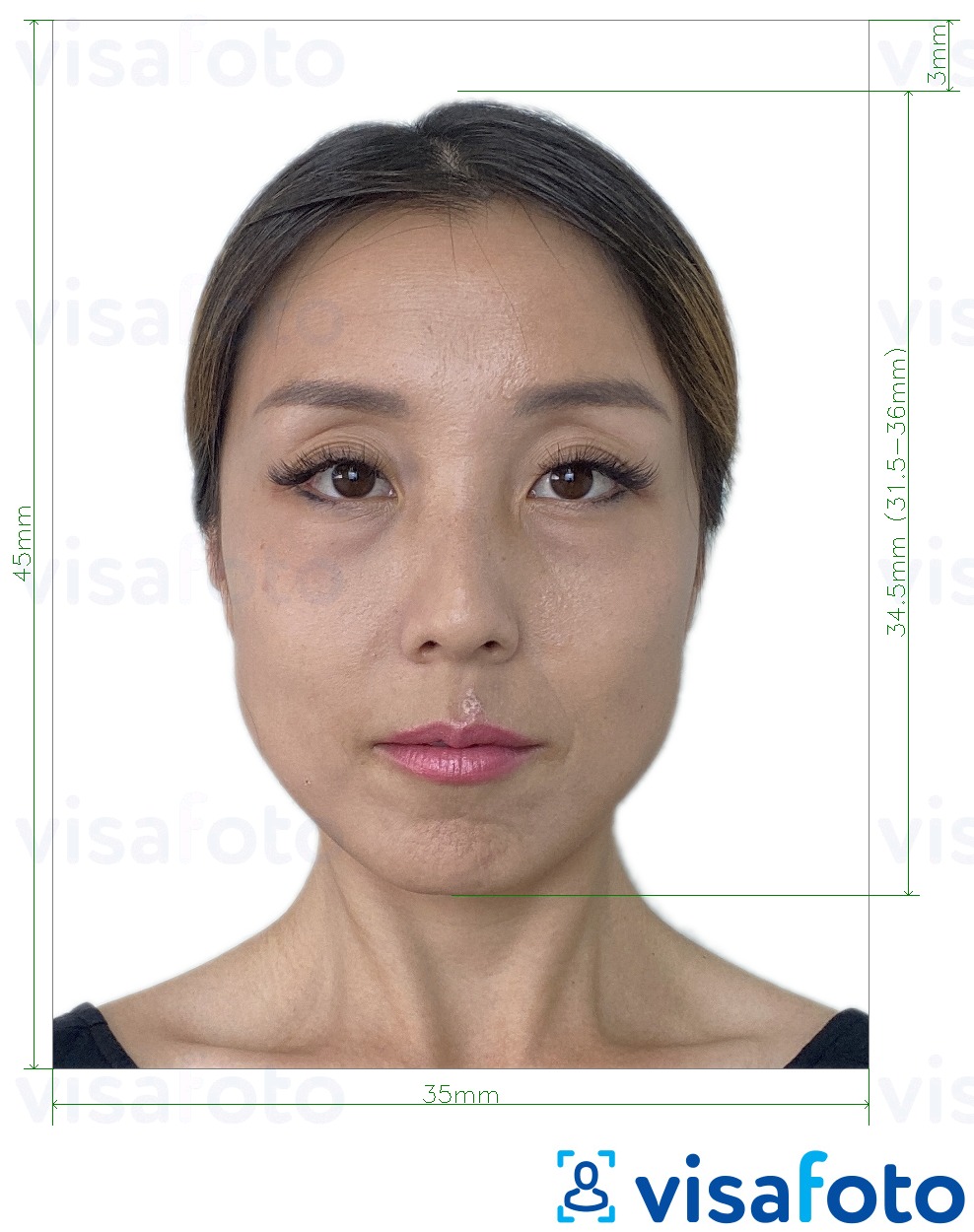 First, take a photo of yours under daylight like this one: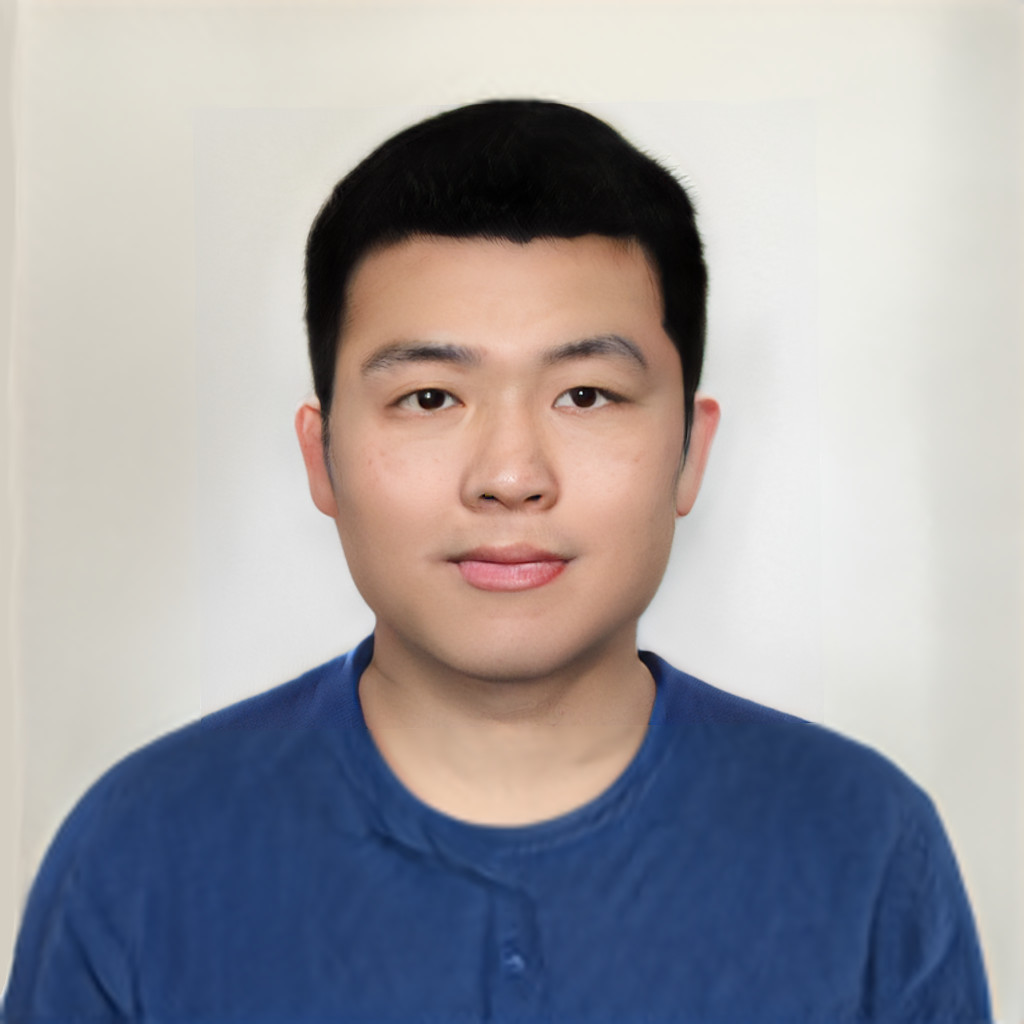 You will have two types of photos. Digital - for electronic applications and a template for printing.
How to submit a digital photo for the Taiwan e-visa?
To submit a digital photo for your Taiwan e-visa application, simply fill out the form and upload your image where it is required. The form will clearly show where to upload it and hint on format and size.
If you use Visafoto's services, your photo is guaranteed to be compliant, including size and photo format.
Links