"What if I lost my U.S. passport overseas?" The complete guide
If you're reading this article, you may have run into the unfortunate luck of losing your passport while abroad. Don't worry, calm down, and take the steps we explain below.
Table of contents
Try your best to remember how you lost it and report it to the local police. Keep the report. Then, follow the procedure as we explain below.
Report the lost passport using Form DS-64
Form DS-64 is needed for stating a lost or stolen US passport book or card. In this form, you must fill out your personal data and provide information about your lost or stolen passport.
You can submit the form online or when applying for your new passport at the nearest Embassy or Consulate.
Apply for the passport replacement at the nearest consulate/embassy
Then, you would need to visit your local US diplomatic mission to apply for a passport replacement. For this, you will need to fill out a Form DS-11 (this is the standard form you use when renewing the passport).
To apply at the Embassy or Consulate, you may need to make an appointment in advance. Contact them for more details.
Documents required for the U.S. passport application
The documents you need to apply are:
Form DS-11;
Evidence of US citizenship and a black and white, single-sided copy of it on white 8.5"x11" standard paper. This document may be:

US birth certificate;
Consular Report of Birth Abroad or Certification of Birth;
Certificate of Naturalization;
Certificate of Citizenship.

Valid identification and its black and white, single-sided copy of it on white 8.5"x11" standard paper. The ID may be:

In-state, fully valid driver's license or enhanced driver's license with photo
Certificate of Naturalization;
Certificate of Citizenship;
Government employee ID (city, county, state, or federal);
U.S. military or military dependent ID;
Current (valid) foreign passport;
Matricula Consular (Mexican Consular ID);
U.S. Permanent Resident Card;
Trusted Traveler IDs (including valid Global Entry, FAST, SENTRI, and NEXUS cards);
Enhanced Tribal Cards and Native American tribal photo IDs.

Passport-sized photo of 2x2 inches. The full list of USA passport photo requirements is provided here;
Proof of paid fees.
Where to take a U.S. passport photo?
Abroad, you may not be used to the facilities as you may have been in the US. You can take your passport photo at photo studios that offer the service, but you have to make sure that they know and will edit your photos according to US passport photo specifications.
You can also opt for the professional online photo service Visafoto, which can convert your picture into a fully compliant US passport photo.
Simply upload your portrait taken in full-face in the form below. Visafoto will instantly edit its background and size and prepare the photo for printing.
Take an image with a smartphone or camera against any background, upload it here and instantly get a professional photo for your visa, passport or ID.
Source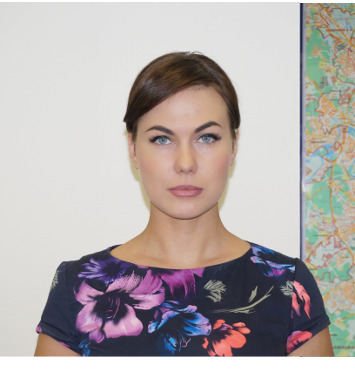 Result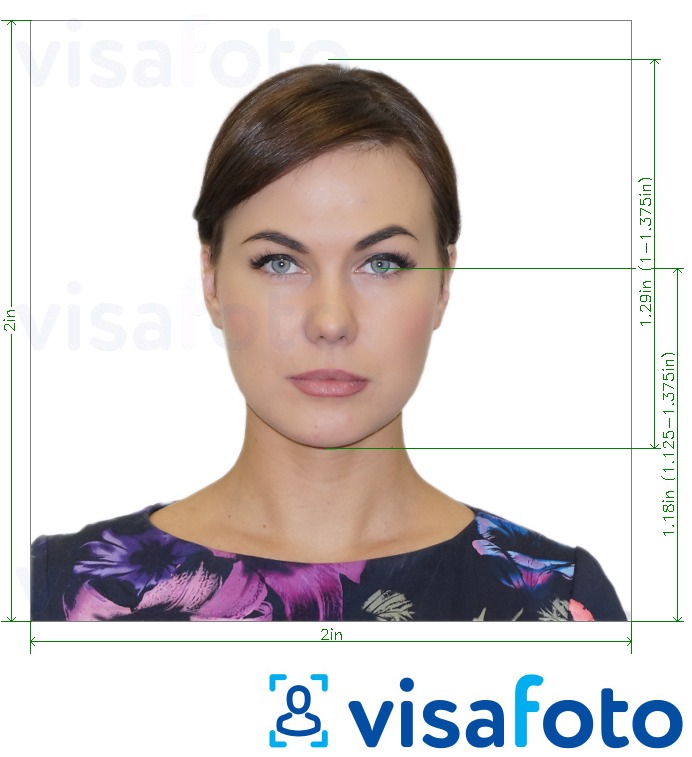 Use a selfie taken under daylight, like this one: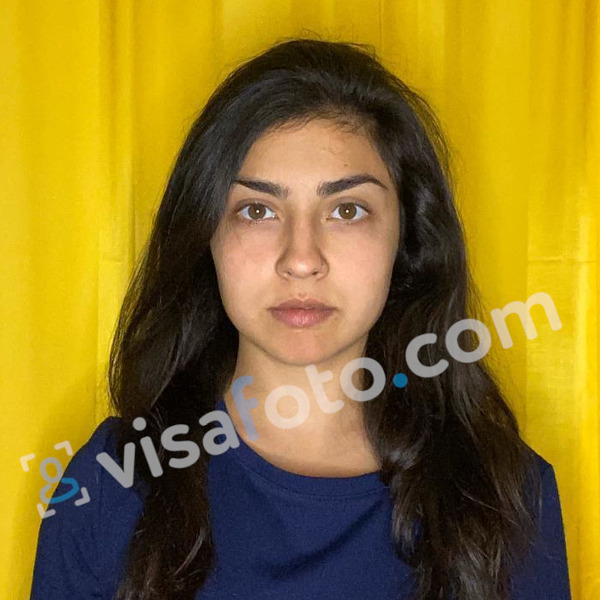 As the result, you get a photo for online submission an file with 4 photos for printing:
U.S. passport replacement prices
The current passport book fee is $130. If renewing the passport abroad, additional fees may apply for processing. Contact your local embassy or consulate to know their rates.
How long does it take to renew a U.S. passport abroad?
The standard time it takes to renew a US passport in embassies or consulates overseas is approximately 2-3 weeks.
How to get an emergency U.S. passport?
If you are going to travel anywhere within 14 days, you may be able to get an emergency travel document. As a rule, the emergency passport is issued in just 1-3 days. However, it will not last long: its validity is limited to one year.
To get an emergency passport within the U.S., you would need strong life-or-death reasons: such as death, injury, or serious illness of your family members. But if you've lost your passport abroad and must continue traveling, you also qualify for an emergency passport service. You must provide your plane tickets or hotel reservations to prove the emergency.