DV Lottery photo
Going to try your luck and get a Green Card in the Diversity Visa Lottery?
Hundreds of thousands of winners from around the world already live in the United States. Many hope to go the same way.
Table of contents
Do I need a photo to take part in the Green card lottery?
Entry into the DV Lottery requires you to fill out an online form in English. It is mandatory to upload a compliant Green Card Lottery photo of the applicant and their family members (spouse and unmarried children under the age of 21). There are a number of requirements that must be met for the form to be eligible.
It does not matter if the DV Lottery picture was taken at home or in a photo studio. Below we list the main points that are important when taking and processing a Green Card Lottery pic.
The main problem with DV Lottery photo
When you fill in the application at the DV program website, it doesn't check the photo when you upload it except for the overall size (600x600 pixels), so if you load a photo of a car or a cat, it will still accept it.
But later, when the lottery closes, their system will check the photos, if they match the official requirements (head size, eye position, glasses, if eyes are visible, illumination, contrast, clothes, headgears, etc) and will reject all applications where the photo doesn't match the specification.
And their system won't give any error message or any kind of feedback if the photo was wrong, and the DV Lottery applicants just wouldn't know if the photo was OK and passed it.
Therefore you should be careful enough to make sure not to ruin your DV program application, and get the photo through a reliable source like Visafoto.com, which have made more than 100000 of accepted US visa photos and DV Lottery photos.
Get the DV Lottery photo online in a few seconds!
"Where can I take the Green Card Lottery photo near me?" Professional photo studios are a common option. For best results, however, it is advisable to leave this task to a specialized DV lottery photo maker.
Take an image with a smartphone or camera against any background, upload it here and instantly get a professional photo for your visa, passport or ID.
Source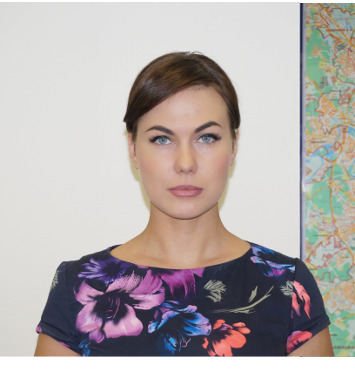 Result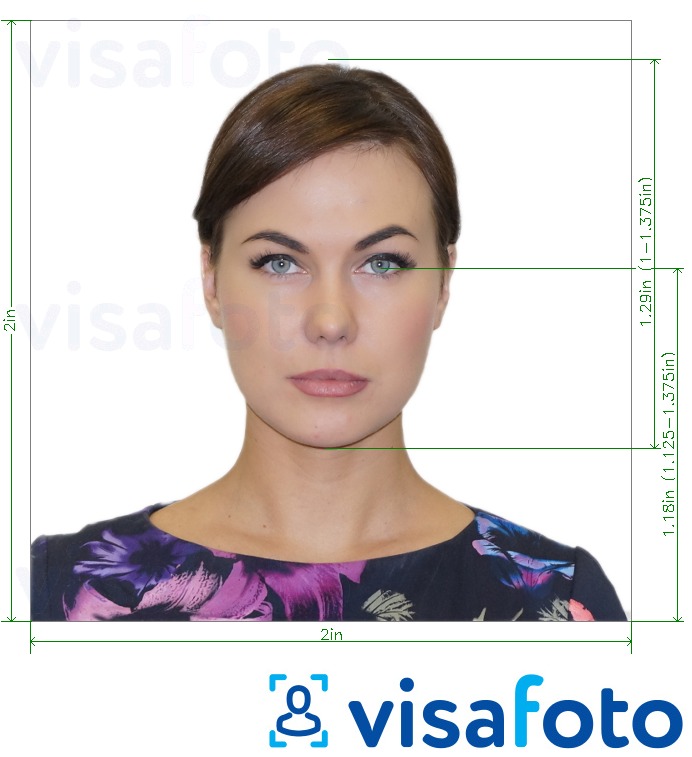 All you need to do is to upload your full-face portrait taken against any background. Visafoto will instantly adjust the size, background, and format up to the smallest detail, such as head size or eye position. You will get a ready-to-submit digital DV Lottery photo matching all the requirements with guaranteed success. A printable template will allow you to print out the picture and to use it in the future as a US visa photo or Green Card application photo.
Before uploading a picture make sure that it meets the following criteria:
The photo is taken in full-face with a neutral facial expression and eyes looking forward;
There are no strong shadows on your face;
Your appearance corresponds to DV Lottery photo clothing requirements mentioned above;
The picture is of decent quality, with no blurring or visible pixels.
Here is a sample of your original photo (selfie):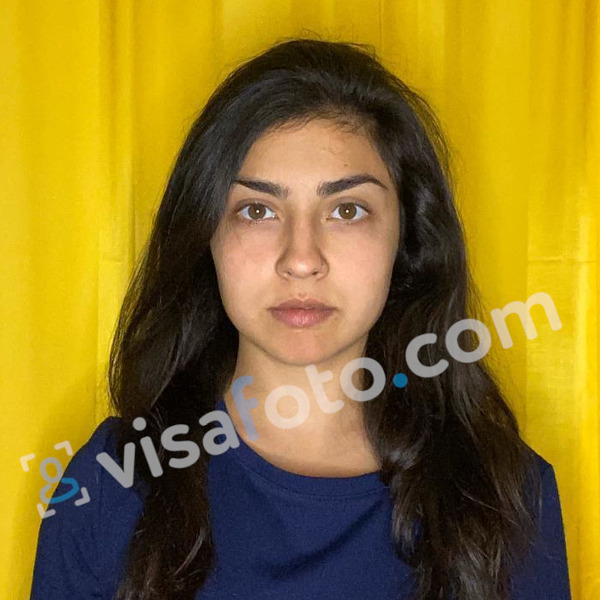 Here is an example of a green card lottery photo that you get:
Use Visafoto as a DV lottery picture editor.
DV Lottery photo requirements
DV lottery photos are USA passport photos.
All photos in the Green Card lottery application are checked not by a person, but by special software. If the photo does not meet at least one parameter, the program cannot recognize your face and your application will be disqualified.
Among the main DV Lottery picture requirements are the following:
The DV Lottery photo measurements must be square in shape, with a resolution of 600 x 600 pixels
The DV Lottery photo format should be JPEG with the maximum file size of 240 Kb. The required color palette is sRGB;
The head (from top to chin) should occupy from 50 to 69% of the total height of the picture;
Eyes should be positioned in the interval from 56 to 69% of the image, counting from the bottom edge;
The photo must be in color;
The photo for the DV Lottery application must be no older than 6 months, ideally - as recent as possible;
The photo must clearly reflect your current appearance;
The Green Card Lottery background must be light and neutral (preferably plain white), with no shadows, patterns, extraneous objects, or highlights;
You must look straight into the camera. The facial expression must be natural and neutral with eyes open;
Glasses are not allowed;
Eyes must be fully visible and not covered by hair or headgear
Here is an example of a DV lottery photo: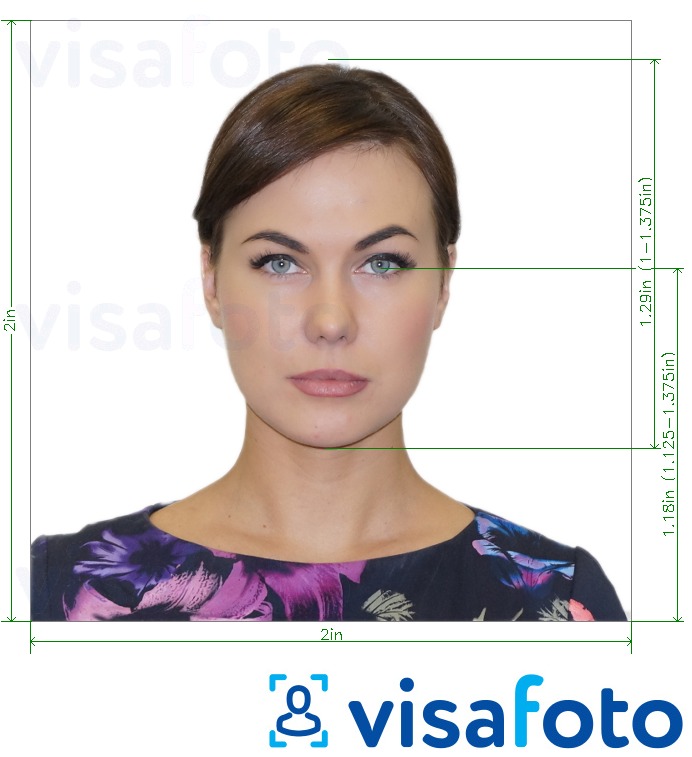 DV Lottery photo dress code
It's preferable to wear plain, casual clothing. No uniforms are allowed.
Can I wear a hijab in a DV Lottery photo?
You are allowed to wear religious headwear that you wear daily. No other headwear is allowed. Your entire face must be clearly visible.
Can I wear glasses in a DV Lottery photo?
In accordance with the general U.S. requirements for ID photos, no glasses are allowed - even prescription ones.
Green Card lottery photos of babies and children
Child photos are subject to absolutely the same requirements as adult ones. Only a small exception is allowed: it is okay if the eyes of a newborn or infant are not fully open.
Experts advise putting the child on his/her back on a plain white sheet before taking a Green Card photo. The head should be held straight. Be sure to check that no shadows are falling on the face or background. You need to get the baby's attention so that he is looking straight into the lens. For the best result, learn our guidelines on taking baby passport photos at home.
How many photos do I need?
It depends on your family. It includes your spouse and unmarried children under the age of 21. You should include all your stepchildren or foster children as well as your biological children. Remember that you will need photos of each family member.
Can I resubmit photos that I used for the Green Card lottery last year?
No. Your photos cannot be older than 6 months.
Will I see if my photo was accepted by the DV lottery website (like on the USA visa form)?
You will not see your photo after submission (like you see it on the US visa application). The DV lottery form will not mark your photo nor as a correct one or nor as an incorrect one.
So pay attention when you take it. You will not know if the photo suits the DV lottery form.
DV lottery photo checker
Before submitting the application it is necessary to make sure that your Green Card Lottery picture is correct. Use the specialized DV lottery photo check tool not to miss any detail or contact our 24/7 support: we will verify if the photo meets official standards via the Department of State website.
Is it allowed to edit a DV Lottery pic in photo editors?
US photo ID laws do not permit artificial changes in appearances, such as eye color or any other facial features. You cannot use filters or strong color correction. However, fixing the background, adjusting the format, and improving the quality of the photo (e.g., brightness and contrast) is allowed.
Visafoto has specialized in processing passport-sized photos since 2013. Thousands of our customers yearly successfully apply for the Lottery thanks to our elaborated DV lottery picture editor. We guarantee the professional result that will be 100% accepted by the system!
Links