Philippines passport photo
First of all, the Philippines has introduced an e-passport for the citizens. It is equipped with a microchip and many other security features. Thus, you do not need to bring your Philippines passport photo when submitting documents for a new passport in the General Embassy or Consulate of the Philippines. They take your picture, signature, and fingerprints on the spot. The downside is that all passport applicants must appear at the institution in person.
However, you still have to take photos when applying for different IDs in the Philippines. Sometimes, this is not an easy task as there may be no photoshops on some islands.
Table of contents
In this article, we will tell you how to take an ID photo in the Philippines on the most favorable terms.
Philippines ID photo requirements
As a rule, the size of the photographs for any document in the Philippines should be 35x45 mm. The requirements for all Philippines ID types are the same as the ones for a 35x45 photo for a Philippines visa listed in the article below.
Philippines RUSH ID photo
There is a quick and convenient way to obtain a valid ID in the Philippines. Apply for a postal ID issued by the Philippine Postal Corporation. This ID is counted as a valid ID in various transactions, including your application for a passport and renewing it. You can use Rush ID, which issues your postal ID on the same day or next business day.
Steps to apply for a postal ID are:
Submit all your paperwork (two copies of a duly completed application form, a valid ID as proof of your identity, and an account statement as proof of your address) and payment confirmation to any post office with Rush Postal ID Service in the Philippines.
Go to the nearest ID input station so they can take your photo, fingerprints, and signature.
Wait until your postal ID is delivered to your mailing address.
Philippines visa photo
The basic requirements for a photo for the Philippines visa are:
Photo size must be 35x45 mm.
The head height should be 34.5 mm.
The image resolution should be 300.
Your photo must be in color only.
The background color is white.
Do not cover your face with anything.
Dark glasses and sunglasses are not allowed.
Casual glasses should not cover your eyes.
Headwear is only allowed by religion.
Here is an example: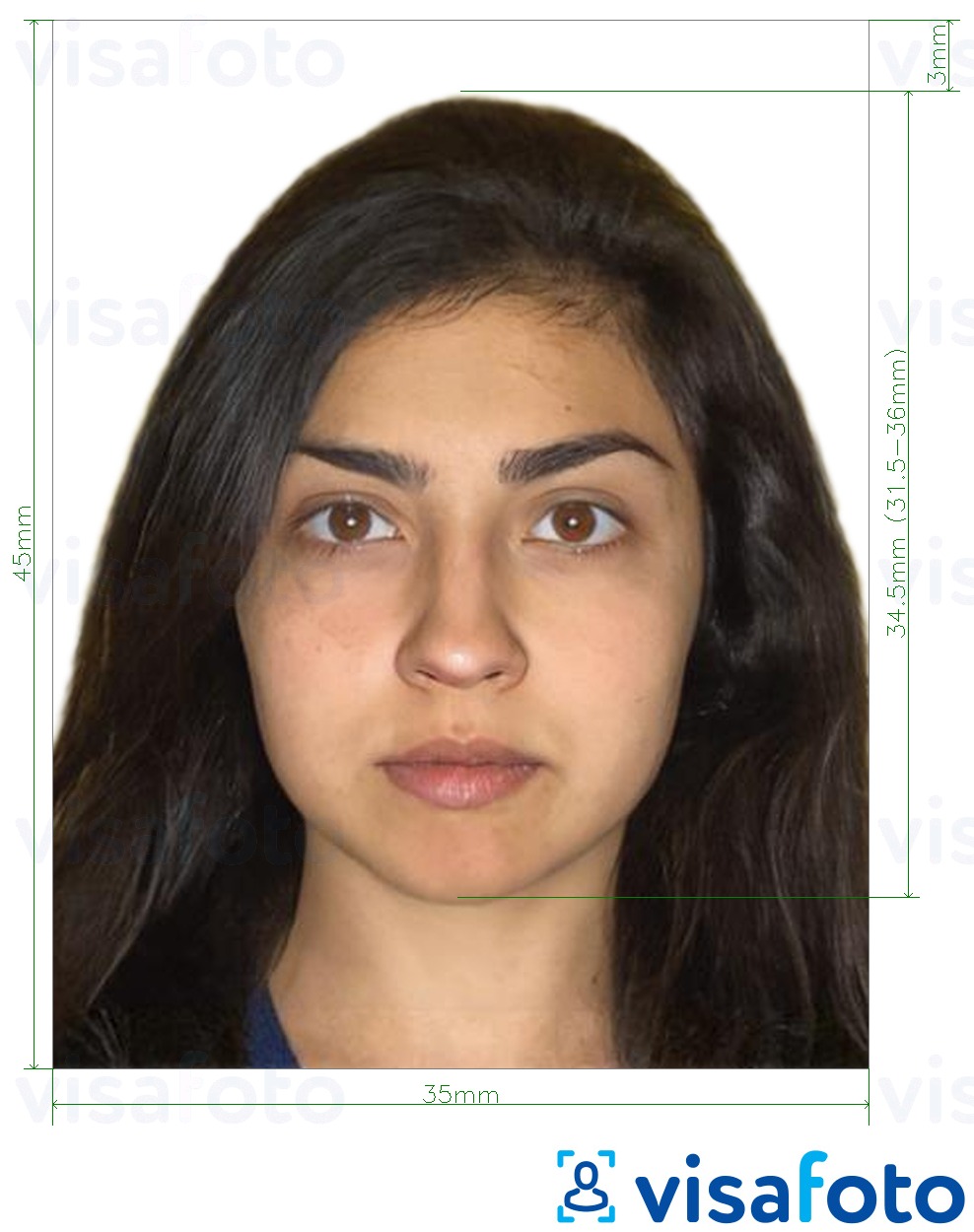 Philippines passport photo online
Without a doubt, special online tools give a fast and simple method for obtaining a Philippines ID photo and a Philippines visa photo. Visafoto.com is one of them. It gives you a convenient way of receiving photos, suitable for any paperwork in the Philippines. You just need to take a picture with your gadget and upload it to:
Take an image with a smartphone or camera against any background, upload it here and instantly get a professional photo for your visa, passport or ID.
Source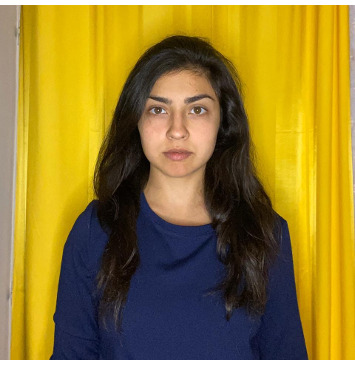 Result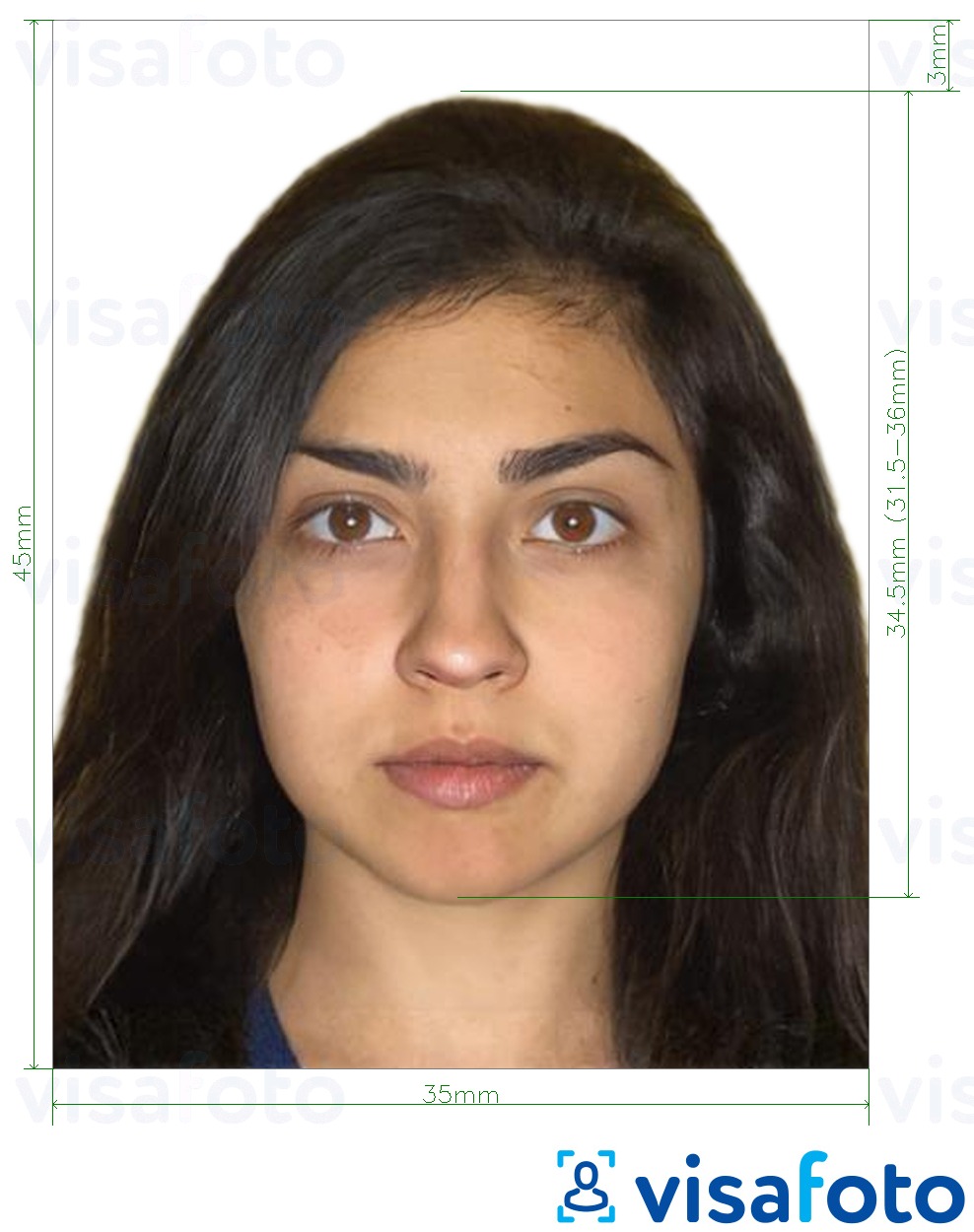 It immediately transforms your photo (like this one) to meet official recommendations for the Philippines visa image and the Philippines ID photo.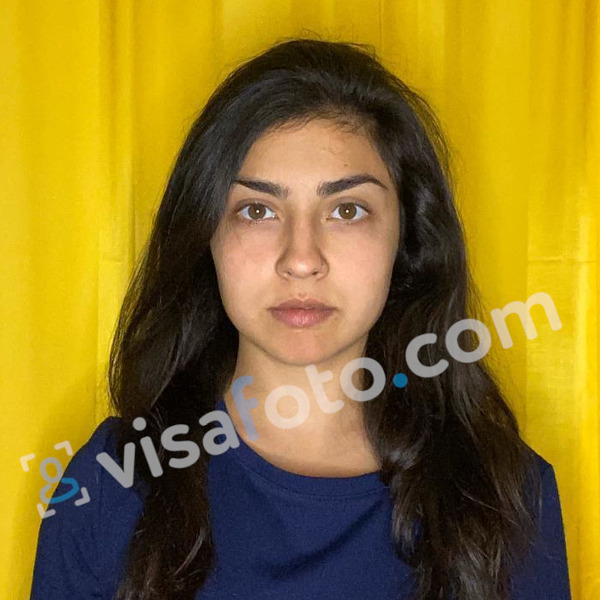 Visafoto will produce two photographs. The first is a digital Philippines ID photo that can be presented online, and the second is a printable variant:
Here are active directions on how to take a photo and use Visafoto.com online:
Take a selfie or photo with your gadget. Don't worry about the background;
Look directly into the camera;
Have a neutral facial expression;
Make sure your appearance meets the dressing requirements above;
Avoid red eyes;
Upload your photo to Visafoto.com and get instant results.
The service will adjust the background, install the defined format and size, and raise the quality of the picture. It will match all the specifications for Philippines visa photos and Philippines ID pictures.
If you have any issues, technical support acts seven days a week. If for some reason the result does not suit you, Visafoto will substitute the photo for free or return 100% of the payment.
Use these guidelines for Philippines visa photos and Philippines ID photos.
Printing out passport photo in the Philippines
There are various online photo services in the Philippines where you can print a photo for your Philippines ID or visa. The Prints is one of them.
The Prints service charge ₱18.00 for standard prints of Philippines visa photos. Philippines ID photos are supplied as a set of six rightly sized 35x45 mm pictures. The total cost depends on shipping.
To print your Philippines ID photo, follow five easy steps:
First, upload a photo of your Philippines ID from Visafoto.com to the homepage of Prints or one of the online photo services mentioned below;
Select 4x6 in print size;
Enter your details, address, and type of delivery;
Pay for your order online;
Get your photo prints at home.
Other trusted online photo services in the Philippines are Photobook and Shopee.
Also, you can print your Philippines ID photo or Philippines visa photos at home if you have the necessary equipment.
Links