US passport renewal
Do you need a new U.S. passport to replace your current or expired one? It's a much faster and easier process than getting your first American passport.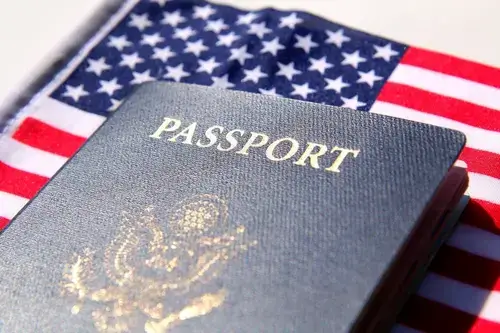 You do not need to renew a passport in person: you can apply by mail with a minimal paperwork requirement.
Table of contents
Nevertheless, to get a new passport as quickly as possible, you should be careful in filling out the application and the accompanying process.
USA passport renewal requirements
Only U.S. citizens who are granted this status by birthright or by naturalization can obtain a U.S. passport.
You can apply for a US passport renewal when your current passport has expired or is about to expire. However, this option is not suitable for you in the following cases:
You are under 16 years old;
Your last passport was issued more than 15 years ago;
You received your current passport before you turned 16 years old;
Your previous passport was lost or damaged;
You have changed your first or last name, but you do not have a document to prove it.
In all of these cases, you must follow the same process as your first U.S. passport: fill out Form DS-11and apply in person. If you are over 16 and need a new passport to replace an expired one, a simplified renewal process through postal services is sufficient.
Where can I renew my passport in the USA?
If the usual deadlines suit you, you can mail your passport renewal application through the nearest office. If you want to speed up the process, you can contact a suitable passport expediting service. You can get a passport renewal expedited either by mail or at a regional agency.
If you plan to renew an expired passport while abroad, you must contact the U.S. embassy or consulate in that country.
How much is it to renew a passport in the U.S.?
The current passport renewal fee for adults is $110. To get it as quickly as possible, be prepared to pay about $60 extra for an expedited passport application.
Expedited delivery of a completed passport by mail (1-2 days) will cost you an additional $17.56.
In addition to the standard passport book, you can apply for a U.S. passport card: a document with which you can travel to Canada, Mexico, and the Caribbean. The cost of a new passport card to replace the previous one is $30. If you order a passport book and a passport card simultaneously, you pay only $140 and save $5.
You must pay all the fees to the U.S. Department of State via check or money order.
How to renew my U.S. passport: a thorough guide
Let's check how to get a new American passport in a few simple steps.
Step one: fill out the DS-82 passport renewal form
Download the DS-82 form at this link. You can fill out the form in a PDF editor or print it out and fill it in by hand. Use a pen with black ink and write as legibly as possible. Mistakes in the text or sloppy handwriting may cause you to have to resubmit the form.
Detailed instructions on how to fill out the form are in the file itself. Don't forget to sign the completed document.
Step two: take a fresh passport photo
It is unacceptable to use the same picture as in your previous document when renewing your passport. According to American ID photo requirements, you must take a photo for the passport renewal application no earlier than six months ago.
To get a new U.S. passport photo instantly, just upload any of your photos, taken in full face. Visafoto will set the desired background, size and prepare the image for printing.
Take an image with a smartphone or camera against any background, upload it here and instantly get a professional photo for your visa, passport or ID.
Source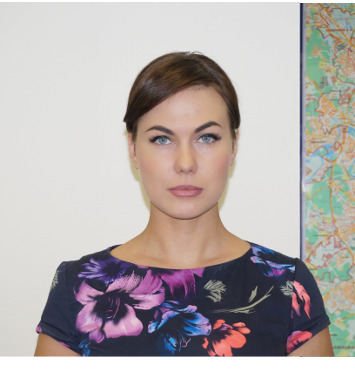 Result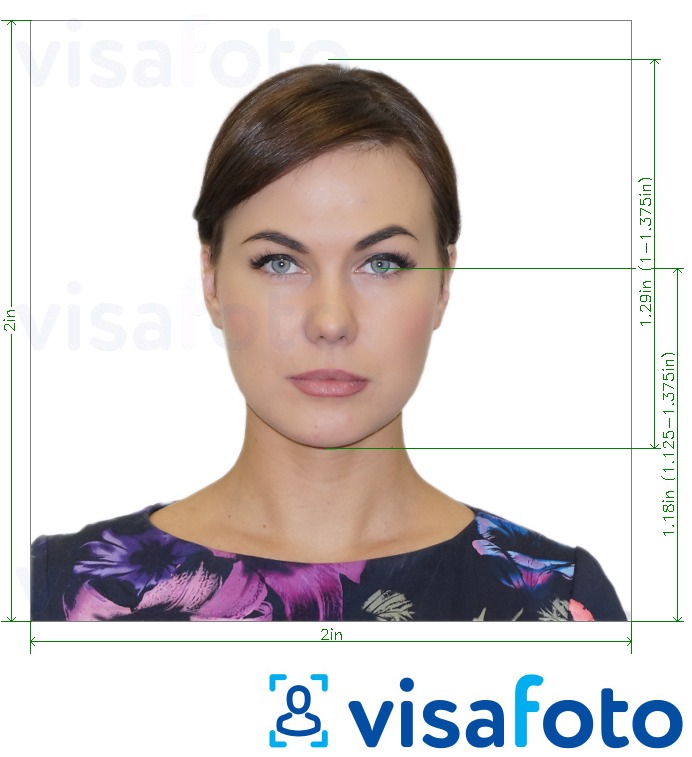 You can print the photo for less than $0.50 at your nearest Walgreens, CVS, or Costco store by following our instructions.
With Visafoto, you get the opportunity to get a compliant USA passport photo from the comfort of your own home! You also save your money: prices for this service start at $15 at offline photo centers. Visafoto offers its users 24/7 support. If you are not satisfied with the result, we will replace the photo free of charge or provide you with a 100% refund.
Step three: put the documents in an envelope
You will need a large envelope that won't crumple papers. A Tyvek® envelope, available at any USPS office, is optimal.
Put your completed and signed DS-82 form, one printed photo, your previous passport, and fee receipts in the envelope. Your expired passport will be mailed back to you along with a new one.
If you have changed your name and it is different from your previous passport, you must include the original document proving the name change with the envelope. This may be a marriage certificate, divorce certificate, or adoption certificate or court order. This paper will also be returned to you after the passport is made.
Keep in mind that if you do not have a previous passport, or it is seriously damaged, you will not be able to renew your passport by mail. You will have to go through the same process as when you received your first passport.
Step four: mail your passport renewal application
In the USA, you can only send your passport application through USPS. Other delivery services, such as UPS, FedEx, or DHL, cannot be used.
Send the package to the location of your state. You can find the correct address on page 2 of your DS-82 form. If you renew your passport while abroad, send the envelope to the nearest U.S. Embassy or U.S. Consulate.
Step five: track your passport renewal status
You can track your application on the state's Online Passport Status System. To enter the system, provide your last name, date of birth, and the last four digits of your Social Security Number.
Keep in mind that your status may not change for the first two weeks after you apply.
How long does it take to get a passport renewed?
At the end of 2021, on average, it takes 8 to 11 weeks to produce a new passport. With expedited processing, you can reduce the deadline to 5-7 weeks.
This long production time is due to the backlog that occurred during the pandemic. Currently, the terms are shortening, and, likely, the U.S. will soon return to the previous passport renewal time frame: only 2-3 weeks.
Children's passport renewal
Applicants under the age of 16 may renew their passport only in person, through Form DS-11. For renewing a child's passport, both parents must appear at the appointment along with the minor applicant. The absent parent must provide consent for the issuance of the passport to the child.
If the photo for the current passport was taken as an infant, it is necessary to print and provide several additional pictures to trace the changes in the child's appearance.
How to renew a passport online?
There is currently no option to renew a U.S. passport online. You have to go to the post office and send the original documents anyway. However, you can significantly reduce the time for passport reknewal in the following ways:
Download and fill out form DS-82 online;