How to Apply For U.S. Citizenship? Detailed Guideline
If you have been legally resident in the U.S. for several years, you can apply for naturalization and obtain cherished American citizenship.
Table of contents
Citizenship has several advantages over residency. Here are just a few of them:
You can no longer be deported from the country under any circumstances;
You will be able to leave the U.S. for any length of time without the risk of losing your green card;
With a U.S. passport, you will have visa-free entry into most countries worldwide;
You'll have the right to vote in political elections.
Here's how to go through the naturalization process step by step.
Eligibility requirements for US citizenship
To be eligible for naturalization and become an American citizen, you meet the following conditions:
Age. Applicants must be 18 years of age or older. Children of U.S. citizens may acquire citizenship through naturalization by their parents;
Status. You must have been a lawful permanent resident of the United States for at least five years. Spouses of U.S. citizens may apply for naturalization if they have maintained lawful permanent resident status for at least three years and are still married;
Residence. The applicant must maintain continuous residence and physical presence in the United States for five or three years, depending on the status conditions. Physical presence means having been in the United States for a cumulative period of at least 2,5 years out of five years or 1,5 years out of three years, respectively. If applicants are absent from the U.S. for 6-7 months, they lose their permanent resident status. There is an exception to this physical presence rule for spouses of U.S. citizens in military service or employed by a U.S. company overseas;
Language proficiency. The applicant must be able to read, write and speak English;
Knowledge of History. The applicant must demonstrate an understanding of U.S. history and governmental system;
Moral qualifications. It is necessary to demonstrate high moral qualities and absence of criminal records (except minor or expired ones);
Principles. Adherence and loyalty to the principles of the U.S. Constitution are essential.
This instructions will cover everything you need to know about the citizenship application process, including eligibility requirements, application procedures, fees, test questions, processing times, status checks, and more.
U.S. Naturalization process
The process of obtaining U.S. citizenship takes four steps:
Step 1: Applying for U.S. citizenship. Applicants submit Form N-400 to Citizenship and Immigration Services. The US citizenship application form must be accompanied by the following papers:
A photocopy of the Green Card;
Check for the application fee of $640;
Individuals under 75 years of age must also pay the biometric fee of $85.
The photo is a 2x2 inch one: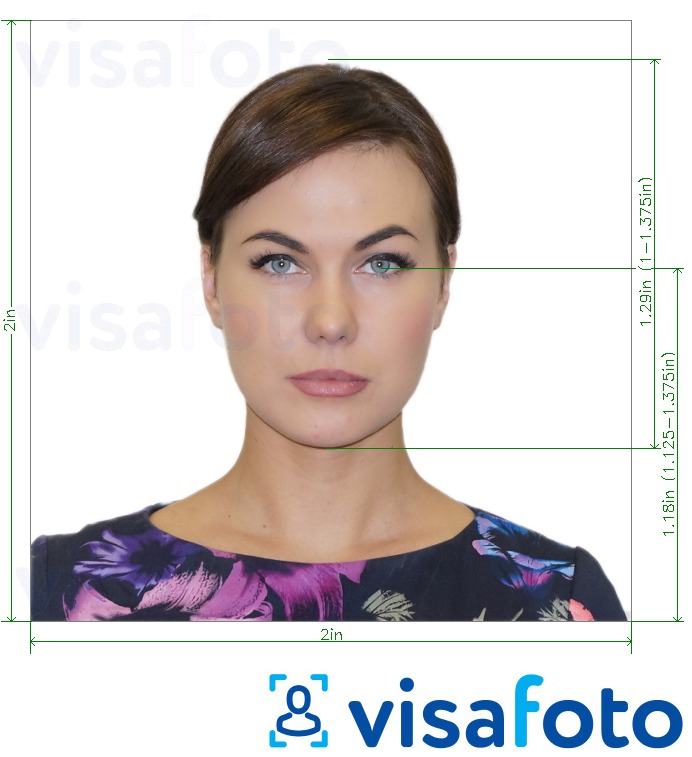 To instantly get a U.S. passport-sized photo, just upload any portrait of you taken in full face. You'll get a digital passport picture that you can print at your nearest drugstore or retail store for less than $0.50.
Take your photo now:
Take an image with a smartphone or camera against any background, upload it here and instantly get a professional photo for your visa, passport or ID.
Source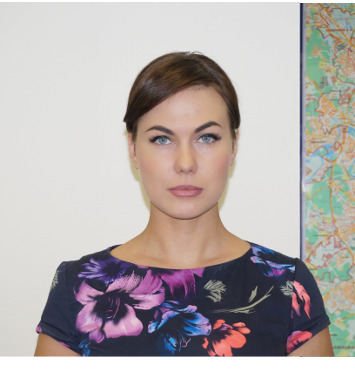 Result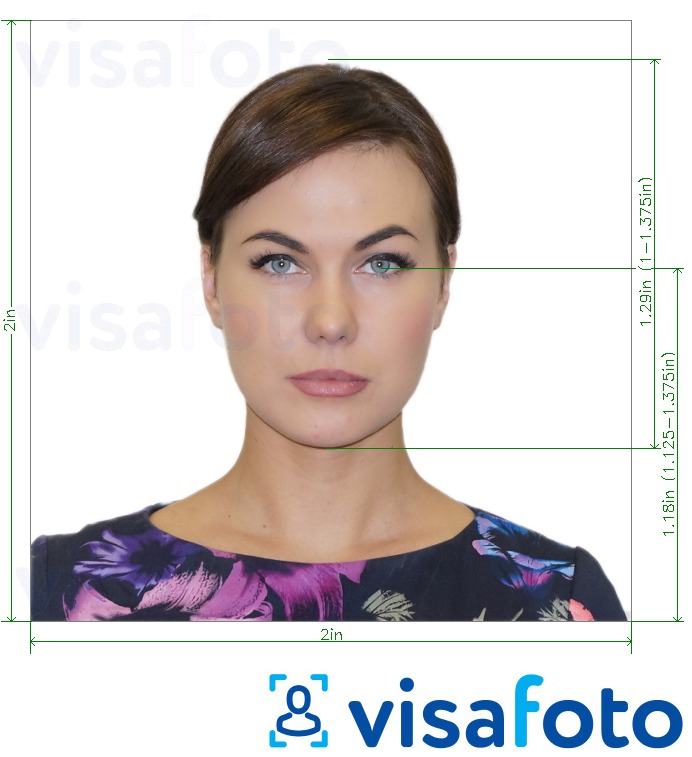 Step 2: Criminal Background Check. This requires applicants to be fingerprinted at one of the Application Support Centers.
Step 3: Interview. The Immigration Service will schedule a naturalization interview. During the interview, the Citizenship and Immigration Services officer will check your ID and ask questions under oath about your background, where you have lived and how long you have been in the country, your moral character, your commitment to the Constitution, and your willingness to take the oath of allegiance to the United States. The officer will give you a test of your knowledge of American history, civics, and English language skills.
You must disclose all criminal history on the citizenship application, including arrests and convictions. Failure to disclose this information can result in a denial of the application or even deportation in some cases. If you have a criminal record, it is recommended to seek legal advice from an immigration attorney before applying for citizenship.
Step 4: The Oath of Allegiance to the United States. If Citizenship and Immigration Services approves your application for naturalization, you must attend a ceremony to take the United States Oath of Allegiance. As a result, the applicant is issued the Naturalization certificate allowing to apply for an American passport and other internal documents of the country.
US citizenship test questions and study materials
The test consists of two parts: a test of English and knowledge of American history and government. The second part is the most difficult part of the citizenship test, and you must prepare for it well in advance.
All of the questions and answers for this test are publicly available on the USCIS website, and there are also video and audio materials for preparation. Questions are asked only from this list, no unexpected topics may be given. The immigration officer selects only 20 of the 128 questions. To successfully pass the test, you must answer correctly to 12. As soon as you have the right number of answers, the exam is stopped and the remaining questions are not asked.
The questions are divided into three large topic groups: American government, American history (geography), and civics. They are asked in English, and no answer choices are offered. Most are simple, but some require prior preparation, especially those related to U.S. history. In certain cases there may be more than one correct answer, then you have to name as many as are asked in the question.
What are the US citizenship application fees?
As of 2023, the filing fee for Form N-400 (Application for Naturalization) is $725. The price includes biometric services (such as fingerprinting) that may be required for the application process.
It is important to note that these costs are subject to change, so it is always a good idea to check the USCIS website for the most up-to-date fee information before applying. In addition, USCIS offers fee waivers for certain applicants who cannot pay the application fees due to financial hardship. Applicants must submit Form I-912, Request for Fee Waiver, and their application to request a fee waiver.
How long does it take to become a US citizen?
The processing time for US citizenship applications varies depending on the individual case and the USCIS workload. However, it takes between six to twelve months to become a US citizen after applying.
US citizenship application status check
To check the status of your naturalization application, you can use the USCIS online case status tool. Here are the steps to follow:
Go to the USCIS website at www.uscis.gov and click "Check Your Case Status" in the top right corner of the homepage.
Enter your 13-character receipt number in the "Enter your receipt number" field. The receipt number can be found on your receipt notice when you filed your citizenship application.
Click on the "Check Status" button to view your case status.
The status update will show where your application is in the process, whether it is pending, approved, or denied, and if any additional action is needed from you.
If you do not have a receipt number or cannot check your status online, call the USCIS Contact Center at 1-800-375-5283 to inquire about your case status. However, be prepared for long wait times and have your personal information and application details ready when calling.
It is recommended to regularly check the status of your citizenship application to stay informed about any updates or requests from USCIS. Additionally, USCIS may send you notices by mail, so it is vital to update your address and notify USCIS of any changes.
Can you travel outside the US while your citizenship application is pending?
Yes, you can leave the U.S. while waiting for the interview.
First, you should ensure you have the necessary documents to re-enter the US, including a valid green card and a passport from your home country. If you plan to be outside the US for an extended period, you may also want to consider applying for a re-entry permit before you leave.
Second, be aware that traveling outside the US while your naturalization application is pending may affect your eligibility for naturalization. Specifically, you must demonstrate that you have continuous residence in the US and have not abandoned it. Taking a long trip outside may raise questions about your intentions.
Anyway, you must travel back to the US for the interview, so make sure you can return on time.
US citizenship application for minors
If you are under 18 and at least one of your parents is a US citizen, you may automatically become a US citizen through derivation. This means you may not need to file a separate application for citizenship.
However, if you are under 18 years old and neither of your parents is US citizen, you may be able to apply for US citizenship through naturalization. To be eligible, you must have been a lawful permanent resident for at least five years and meet all the other eligibility requirements for naturalization.
Minors who apply for citizenship must have a parent or legal guardian file Form N-400 on their behalf. The parent or legal guardian must also attend the citizenship interview with the minor.
In which case can you be denied naturalization?
This is what can prevent you from obtaining U.S. citizenship:
Criminal record;
Failure to pay taxes and tax problems in the country from which the alien came to the United States.
If a green card holder has been away from America for more than six months, this is an important reason to be permanently barred from becoming a US citizen;
It should be kept in mind that the U.S. authorities will carefully scrutinize everything related to the marriage in order to rule out a sham marriage.
Can adherence to Islam reduce the chances of obtaining U.S. citizenship?
No, Muslim views do not reduce the chances of obtaining US citizenship. The US government does not discriminate against individuals based on their religious beliefs. No official policy would bar individuals from obtaining citizenship solely because of their Islamic faith.
In fact, the US Constitution explicitly prohibits religious tests for public office, and US immigration law prohibits discrimination based on religion. Additionally, the US Citizenship and Immigration Services (USCIS) is committed to providing equal opportunities and fair treatment to all applicants regardless of their religion or background.
Can you apply for US citizenship if you have a criminal record?
Yes, it is possible to obtain American citizenship with a criminal record. However, USCIS will review your case and may deny your application if they determine that you do not meet the good moral character requirement.
How to appeal if your US citizenship application is denied?
If USCIS rejects your application, you can appeal the decision. Here are the general steps to follow:
Review the denial notice: It will explain the reason for the denial and provide information on how to appeal the decision.
File Form N-336: To appeal the decision, you must file Form N-336, Request for a Hearing on a Decision in Naturalization Proceedings, within 30 days of receiving the denial notice.
Prepare supporting evidence: You must provide additional evidence to support your case. This evidence may include documents or witnesses that attest to your naturalization eligibility.
Attend the hearing: USCIS will schedule a hearing to review your appeal. You will have the opportunity to present your case and provide any additional evidence to support your application.
After the hearing, USCIS will decide on your appeal. If your appeal is granted, your naturalization will be approved.
Does the U.S. allow dual citizenship?
Yes, the United States generally allows dual citizenship, which means you can become a US citizen without giving up your citizenship in another country. However, it's important to note that some countries do not allow their citizens to hold dual citizenship, so it's essential to check there are no restrictions or limitations.
How to renew or replace a US citizenship certificate?
If a citizen's citizenship certificate is lost, stolen, or damaged, you can apply for a replacement using Form N-565. The application must be filed with the USCIS, along with the required documents and fees.
Last update: March 2023